European Refugee Crisis 2015: Why So Many People Are Fleeing The Middle East And North Africa
Scenes of desperation and chaos at a train station in Hungary's capital city of Budapest continued Thursday as refugees hoped they would be allowed to continue their journey to Western Europe. As pressure mounts in Europe for leaders to find a solution to the crisis, here's a breakdown of where refugees continue to arrive from and what options are on the table for the European Union.
Where Are The Refugees Coming From?
Conflicts in the Middle East and North Africa have contributed heavily to the refugee crisis. The United Nations reported that war in Syria and Iraq, as well as continuing violence and instability in Afghanistan and Eritrea, have driven the crisis. While some politicians have said that economic migrants make up the majority of those arriving, in reality the majority are refugees fleeing Syria, Eritrea and Afghanistan. That number does not account for refugees from Iraq, Nigeria and other countries.
The Syrian civil war that has raged since 2011 has displaced more than 4 million people, according to the UN refugee agency. "This is the biggest refugee population from a single conflict in a generation," António Guterres, the U.N.'s high commissioner for refugees, said. Neighboring countries such as Turkey and Lebanon have taken in Syrian refugees, but camps there remain overpopulated, forcing those people to continue their journey.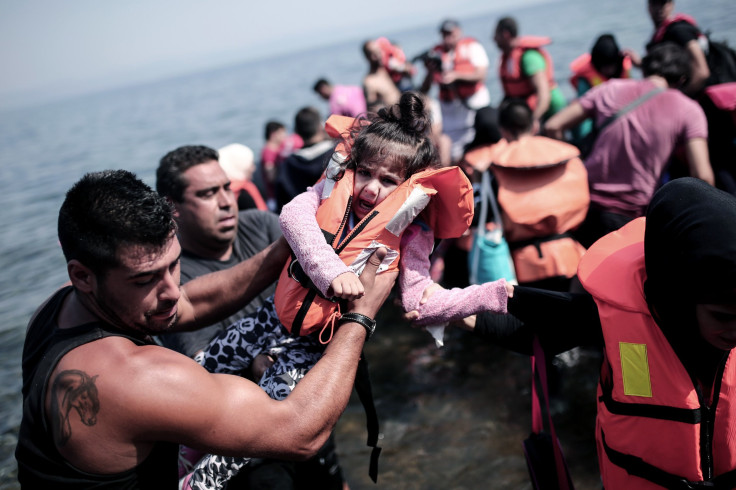 The poor human rights situation in Eritrea has been described by the UN as "systematic" and "widespread," with some of the violations committed under the government's authority as potentially constituting crimes against humanity. The UN said the current situation in Eritrea has driven refugees to flee. "It is not surprising to us that these days a large proportion of those crossing the Mediterranean and using other irregular routes to reach Europe are Eritreans," Sheila B. Keetharuth, the U.N.'s special rapporteur on the situation of human rights in Eritrea, said.
Why Is Europe The Destination?
Proximity to the conflicts in the Middle East and Africa have made Europe the preferred destination. Europe's relative economic stability has also made it the most attractive option for refugees fleeing nearby regions.
While North American countries have expanded their commitments to take in refugees from Syria, the numbers still remain relatively low. The U.S. said it will take in approximately 8,000 Syrian refugees in 2016, fewer than the number the U.N. initially proposed. Canada has said it will aid up to 11,300 Syrian refugees by the end of 2017.
Why Is Europe Having A Hard Time Dealing With The Crisis?
The EU has yet to come up with a unionwide policy solution, as countries are worried about the economic impact a large influx of refugees could have. Individual states have made their own decisions about how to deal with the situation, which has caused confusion and led to name-calling among leaders. Under the EU's Dublin regulation, refugees were supposed to apply for asylum in the first country they entered. However, this rule has largely been ignored in the current crisis.
Germany's Chancellor Angela Merkel has stepped up this week, calling for a quota system to be implemented across the EU that would allow for a more even distribution of the number of refugees each state took, with each country's size and economic strength taken into consideration. Germany has said it expects to take in 800,000 refugees this year. However, Central and Eastern European states have opposed that proposal, and British Prime Minister David Cameron rejected a plan for the UK to take in 10,000 more refugees. Cameron argued that countries needed to focus on finding solutions to the conflicts that have caused the crisis.
"We agree that the commission should define safe countries of origin, that European countries should join forces to help Italy and Greece open registration centers, and that those who have no right to stay go back to their countries of origin," Merkel said, making clear that a definitive distinction must be drawn between refugees fleeing war zones and economic migrants looking for a better life.
Meetings between EU leaders were expected to continue this week with a meeting of ministers from all 28 states scheduled for Sept. 14.
© Copyright IBTimes 2023. All rights reserved.