Refugee Crisis 2015: Saudi Arabia Criticized For 100,000 Air Conditioned Tents Not In Use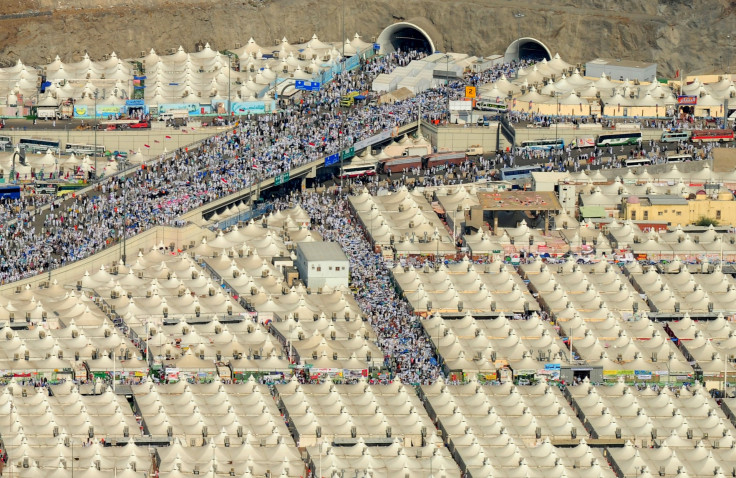 As Saudi Arabia continued to face criticism from world leaders for not taking in enough refugees fleeing war in Syria, the news station TeleSUR discovered that the nation has more than 100,000 empty, air-conditioned tents that could be used to house refugees. The tents, used only a few days a year in the town of Mina for hajj pilgrims, remained unused, as the nation's leaders insisted they are doing all they can for refugees.
More than half of the 380,000 refugees who have arrived on Europe's shores since January are Syrian refugees, the United Nations reported. Saudi Arabia and other neighboring Arab nations have been criticized for not being as willing as some European nations to take refugees.
The campsite is approximately 2,150 miles from Syria and could house up to three million people. Saudi Arabia has taken some 500,000 refugees already, according to TeleSUR, though Saudi officials claimed that the number is closer to 2.5 million. Syrians do not enjoy refugee status in Saudi Arabia, however, so it is difficult to know the exact numbers.
Saudi Arabia has continued to defend its stance on refugees, with authorities saying that they have done all they can to support refugee populations by taking in Syrians as citizens and allowing them residency in the country.
"(The kingdom) was keen to not deal with them as refugees or to put them in refugee camps," said one Saudi spokesperson Friday, Reuters reported, adding that they did so "to preserve their dignity and safety and gave them complete freedom of movement." The spokesperson also said that Saudi Arabia has already given $700 million in humanitarian aid to Syrians.
© Copyright IBTimes 2022. All rights reserved.
FOLLOW MORE IBT NEWS ON THE BELOW CHANNELS