Syrian Refugees In The US: Will Congress Allocate Funds For An Influx Of Middle Eastern Asylum Seekers?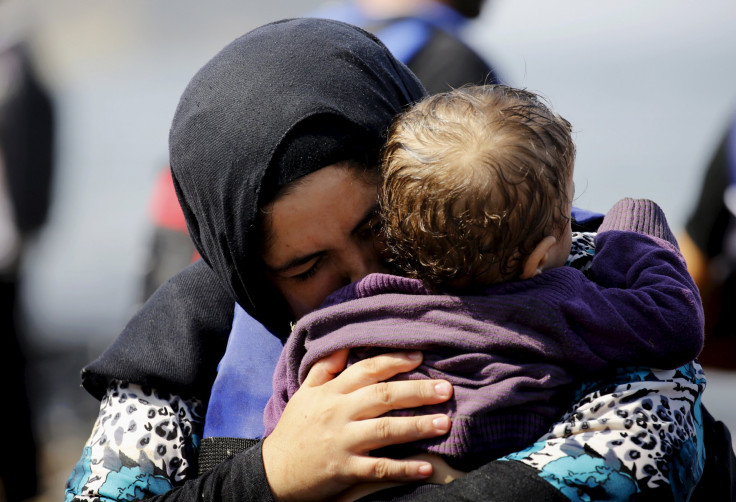 Every decade or two, a surge of refugees comes to the United States. In 1980, the U.S. took in 207,116 Vietnamese. In the early 1990s, more than 100,000 came from the former Yugoslavia, particularly Bosnia. And now, in 2015, the next wave appears slated to be from Syria, with the U.S. increasing its total intake of refugees to 85,000 in 2016 and 100,000 in 2017, Secretary of State John Kerry announced Sunday.
At least 10,000 refugees accepted to the U.S. in 2016 will be Syrian, U.S. President Barack Obama has said, with the potential for more the following year. Refugee resettlement agencies contend they are able and prepared to handle the potential influx of cases as they have done during every other uptick in refugees to the U.S. But while agencies claim to be ready, it remained unclear if Congress has the political will to facilitate funding for the effort, as some legislators, citing concerns about security and terrorism, fear taking in refugees from the Middle East.
"The most salient question now is: Will we and can we commit to doing this?" Courtland Robinson, an associate professor at the Center for Refugee and Disaster Response at the Johns Hopkins Bloomberg School of Public Health in Baltimore, said. "Then I think the pieces will fall into place as to how to allocate the resources."
The U.S. has taken in roughly 70,000 refugees annually in recent years. In 2013, that meant 69,926 refugees; in 2012 it was 58,238. Not everyone welcomes the idea of raising that ceiling, particularly when a portion of the refugees has been designated as Syrian. "We do have to be wary of some of the threat that comes from mass migration," Sen. Rand Paul, R-Ky., said Sunday.
Sen. Jeff Sessions, R-Ala., voiced a similar sentiment, saying that bringing in more Syrian refugees is dangerous. "Our schools, job markets and public resources are already stretched too thin. And even at current rates, we have no capacity to screen for extremist ideology," Sessions told Reuters.
In a statement, Sen. Chuck Grassley, R-Iowa, and Rep. Bob Goodlatte, R-Va., claimed that organizations like the Islamic State group "have made it abundantly clear that they will use the refugee crisis to try to enter the United States," the Associated Press reported. "Now the Obama administration wants to bring in an additional 10,000 Syrians without a concrete and foolproof plan to ensure that terrorists won't be able to enter the country."
Although it is the White House that allocates refugee resettlement in the U.S. by place of origin, it is Congress that decides how to fund the program, a fact Kerry himself acknowledged Sunday in a press conference.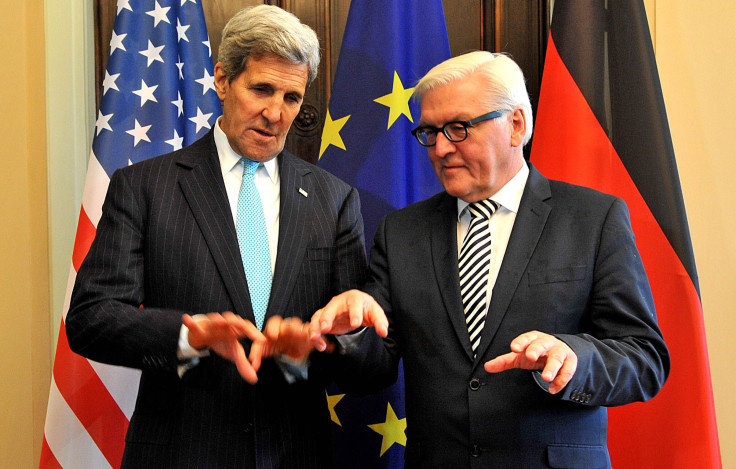 "I could announce to you today we're going to try to take whatever larger number, but we don't have the money allocated by Congress to hire the people necessary to do the job of expediting and of moving it," he told reporters. "Now, this will be a debate, obviously, and a discussion in Congress in the next days."
Accepting 70,000 refugees into the United States and resettling them in states throughout the country cost $1.1 billion in the 2015 fiscal year, which ends in September. Refugees are required to repay their travel costs to the government.
What Congress decides, refugee agencies said, will have implications not only for its own operations as it helps new arrivals integrate in the U.S. but also for other refugees who are not from Syria, some of whom have already been waiting decades for their chance to obtain asylum in the U.S.
"I don't know what Congress will do," said Anna Crosslin, president and CEO of the International Institute of St. Louis, which resettles refugees there. Whether and how it will allocate more funding to support the increase in refugees remains to be seen, she said, pointing to the possibility that in order to fund resettlement, money could be taken away from other programs in what she called "a balancing act."
It is possible that the refugees from elsewhere in the world could pay the price given the focus on Syrians, depending on how Congress and the White House negotiate refugee allocations. But Johns Hopkins' Robinson said that it depends on how Congress handles it. "There is no need to deprioritize any other population groups in order to focus on an increase in Syrian refugees," he said.
Others did not rule out the risk that Syrians might crowd out other refugees. "The plight of the Syrians is the most well-known, but they are simply one of many groups of refugees that have endured extraordinary hardships," Crosslin said. "Other refugees have spent decades, in some cases, waiting in the pipeline for admission."
While Congress debates numbers and dollars, those who work in refugee resettlement said they are ready and can handle an increase in refugees, provided they receive a proportionate increase in funding from the U.S. government. Because resettlement cases typically take a year or two to process, they also have plenty of time to prepare.
"We have the capacity and the infrastructure and the local resources," Ali Al Sudani, director of refugee services at Interfaith Ministries for Greater Houston, said. He has six staff members who speak Arabic, the language Syrians typically speak, and employees who are trained and equipped to pitch in during any part of the resettlement process.
Jeff Watkins, the community executive director at the YMCA of Greater Houston, which resettles refugees in the area, made a similar point. "It would be relatively easy for us to scale up to meet increased demand for services if additional refugees did materialize," he said.
Because of how refugees resettled in the U.S. are spread across states and cities, with the task of their integration distributed across a number of agencies, the anticipated steady increase of refugees in the U.S. over the next two years is not significant, Sudani, Watkins and other resettlement workers said.
If history is any indication, it can certainly be done. Robinson, who said he worked on resettlement issues in Southeast Asia in the 1970s and 1980s, recalled how at one point, 15,000 people a month from Cambodia, Laos and neighboring countries were resettled in the U.S. every month. "We've done this before, and we can do this again," he said.
© Copyright IBTimes 2023. All rights reserved.