Syrian Southern Front Rebel Alliance Takes Largest Military Base In Dera'a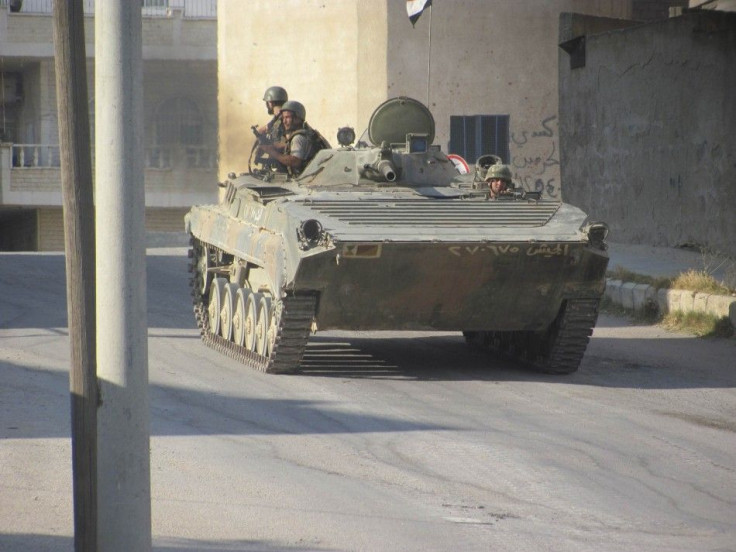 A rebel group in the southern Syrian city of Deraa, the birthplace of the Syrian revolution, captured the largest army base there Monday after a daylong battle. It was one of the biggest gains for rebels in that part of the country in the last six months, and brought the Southern Front alliance into the spotlight as an emerging force capable of making more trouble for President Bashar Assad's forces, which have been defeated in several locations recently.
Essam al-Rayes, a spokesman for the alliance, told Agence France-Presse Tuesday that the "fully liberated" base "was one of the main lines of defense for regime forces."
According to AFP, about 2,000 rebels overran the base, which lies near a major highway running from Damascus to Syria's southern border with Jordan. The Syrian Observatory for Human Rights, a U.K.-based monitoring group, said 14 rebel fighters and 20 government soldiers died in the battle.
The Southern Front formed in April when several rebel groups united, in emulation of what was happening in the north, where rebels led by the local branch of al Qaeda, Jabhat al-Nusra, formed a joint coordination group that was able to take the important city of Idlib, as well as most of the province around it. That northern alliance, known as Jaysh al-Fatah or "army of conquest," took on the Islamic State group, also known as ISIS, as well as the Assad regime.
Until now, the southern rebels had gained little attention, mostly because they had yet to win any major victories. But the Southern Front could be emerging as a key player.
Following the collapse of moderate rebel factions in December, the United States began looking for new groups to arm, but found few trustworthy factions in the north. The Americans then looked south, and began vetting rebels to arm who were based near Damascus, some of whom are now in the ranks of the Southern Front, according to sources among Syrian rebel groups.
© Copyright IBTimes 2022. All rights reserved.
FOLLOW MORE IBT NEWS ON THE BELOW CHANNELS