Syria's Assad to 'End' One-Party Rule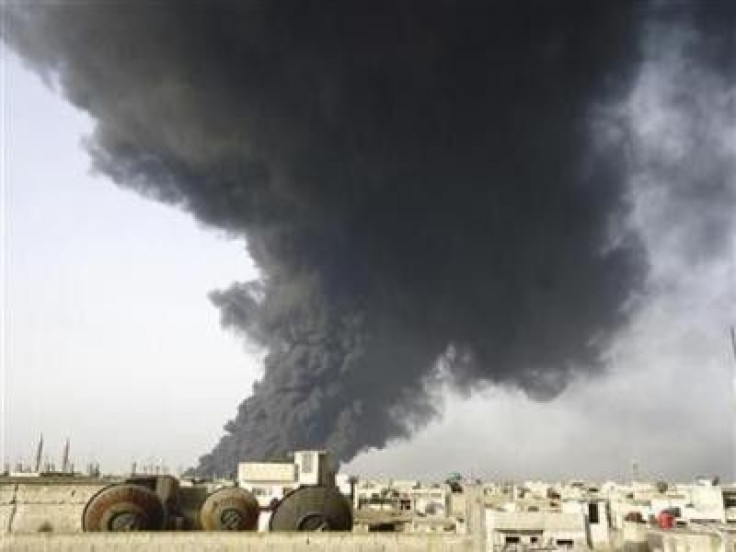 Syria's embattled president has called a referendum on a new constitution, effectively ending nearly five decades of single-party rule, it emerged Wednesday.
The proposed vote, which is scheduled for Feb. 26, comes after a bloody 11-month uprising against the rule of President Bashar al-Assad.
The constitution contains plans to limit the presidency to two seven-year terms and to allow for multiple parties.
It was unclear whether al-Assad, who has ruled since his father's death in 2000 and is serving his second term, would be able to run for another two terms or whether he would have to stand down when his current tenure ends in 2014.
The news comes a day after al-Assad flatly rejected UN allegations of crimes against humanity.
Despite the announcement, there was no let-up in the bloodshed as Syrian government forces continued to attack opposition strongholds in Homs and Hama on Wednesday, while also raiding a district of Damascus.
Al-Assad, 46, facing protests and an armed insurgency against four decades of Assad family rule, promised reforms last year but has also sent troops and tanks to bombard areas in revolt.
Holding a credible referendum would be tricky in a country where some rebellious towns and cities are already under military siege.
A member of the opposition Syrian National Council in exile said political reform had come too late to slow down what began as a mostly peaceful protest movement, but which has since turned violent in response to Assad's brutality.
The government continues to claim it is fighting foreign-backed terrorists and armed gangs.
Melhem al-Droubi, an SNC member and senior Muslim Botherhood figure, said al-Assad must simply leave power.
This constitutional draft came 11 months late. The truth is Bashar al-Assad has increased the killing and slaughter in Syria. He has lost his legitimacy and we aren't interested in his rotten constitutions, old or new, he said.
The proposed constitution aims to establish a multi-party system, revoking a clause put in place by al-Assad's father, Hafez al-Assad, which said that his ruling Baath Party was leader of state and society.
The political system of the state will be based on a principle of political plurality and democracy will be practiced through the ballot box, the draft says, according to Syrian state-controlled TV.
It also says political parties cannot be based on religion, professions or regional interests. This would exclude the outlawed Muslim Brotherhood and autonomy-seeking Kurdish parties
© Copyright IBTimes 2023. All rights reserved.