Tablet Holiday Gift Guide 2013: 6 Google Android, Windows And E-Reader Tablets To Buy This Holiday Season [PHOTOS]
Looking for that new tablet to pick up as a gift (or for yourself!) this holiday season? While it's easy to just pick up any tablet that's on sale, not every tablet fits each user's needs. Take a look at some of International Business Times' favored picks so you can choose the right tablet when you're shopping.
Amazon Kindle HDX
Amazon (NASDAQ:AMZN) brings the Android tablet experience to users at a price that's more palatable to the ever-tightening household budget. With its 7" 1920x1200 high-resolution screen and 2.2GHz processor, the Kindle HDX delivers the screen real estate and speed required for today's multimedia needs, including multitasking, gaming and video playback. Unlike many of the other tablet offerings, the Kindle HDX also features a "Mayday" button, which allows users to connect to an Amazon support representative to ask basic tech support questions for free. The 7" Kindle HDX starts at $229 for a 16GB model, with prices varying based on storage size and mobile data connectivity options.
Amazon Kindle Fire HDX 8.9"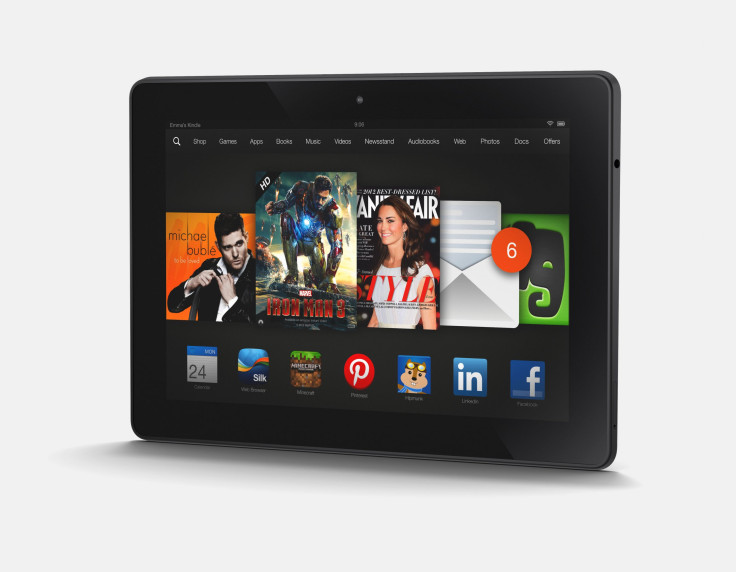 For a little more screen real estate, Amazon also offers the 8.9" Kindle Fire HDX with a 2560x1600 high-resolution screen. Amazon prime members can also take advantage of exclusive features such as streaming videos from Amazon's Prime Instant Video collection. The Kindle Fire HDX starts at $379 for the 16GB model.
Google Nexus 7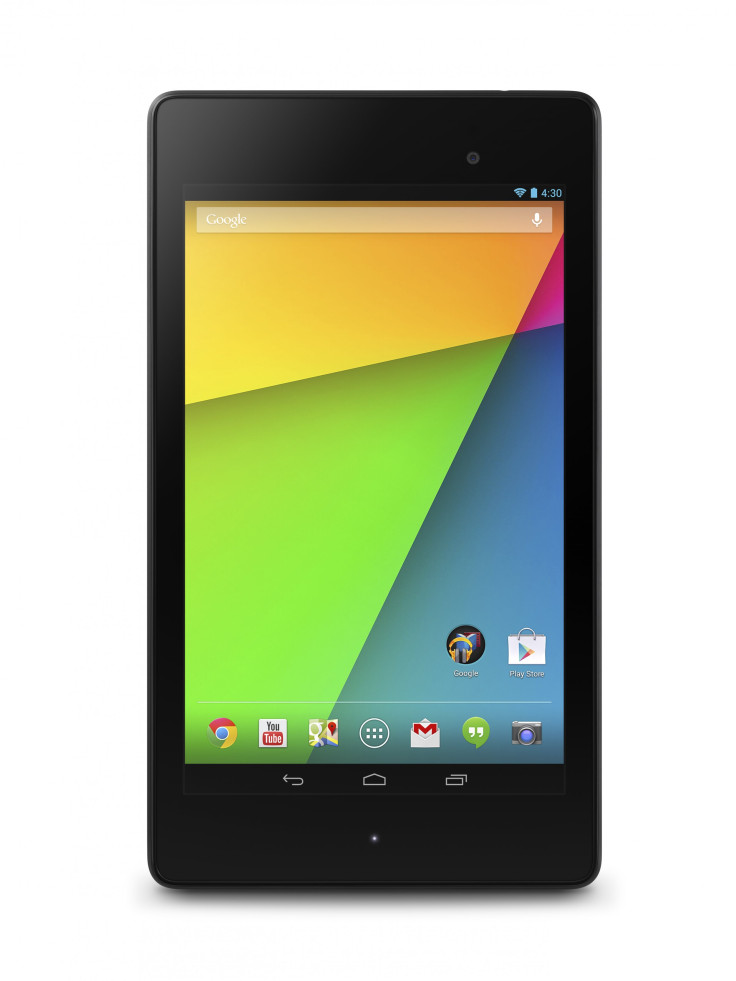 If you're shopping for a Google (NASDAQ:GOOG) Android tablet, why not pick one up from the software developer itself, with the Google Nexus 7. With its 7" high-resolution display and up to 10 hours of battery life, you can enjoy all your multimedia in a lightweight and compact tablet. The Nexus 7 starts at $229 for the 16GB model.
Asus Transformer Book T100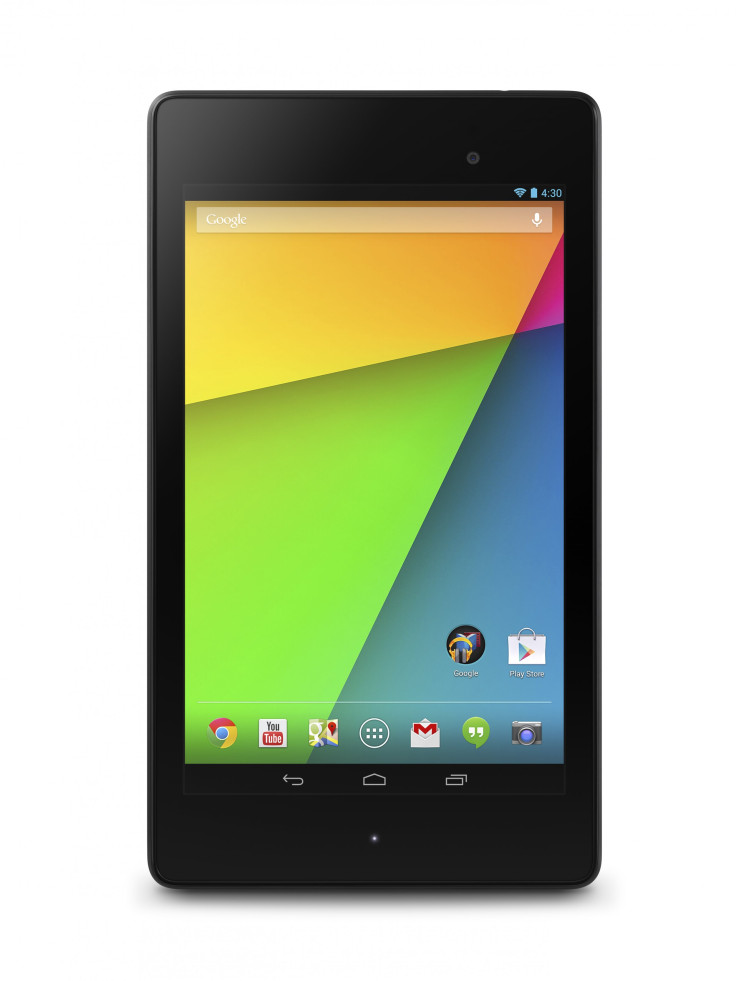 As a hybrid tablet, the Asus (TPE:2357) Transformer Book T100 fuses a 10.1" tablet with a Microsoft (NASDAQ:MSFT) Windows 8.1 laptop experience via its keyboard dock. If you're in the mood for a more traditional tablet experience, the keyboard dock is also detachable. Since the Asus Transformer Book T100 is powered by Windows 8.1, you can also install standard Windows apps such as Valve Software's Steam digital distribution platform, enabling a wider array of software and Windows gaming possibilities. Add an Xbox 360 USB controller to transform the Asus Transformer Book T100 into a mobile gaming platform. The Asus Transformer T100 retails for $399 for the 64GB model.
Samsung Galaxy Tab 3 7.0 Kids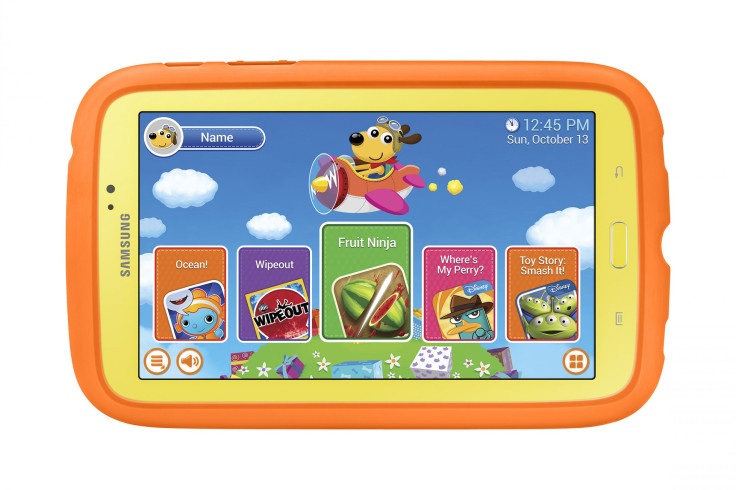 Tablets have become the entertainment device of choice for parents looking to keep their children occupied. So it's not always necessary to spend extra money on a tablet that's only going to be used by the kids. Samsung's (OTCMKTS:SSNLF) solution comes in the form of the Samsung Galaxy Tab 3 7.0 Kids, a 7" yellow tablet, with a special kid-friendly interface and additional features to give parents the most control in customizing their kids' tablet experience. The Samsung Galaxy Tab 3 7.0 Kids tablet can be found for as low as $199 online.
Nook Simple Touch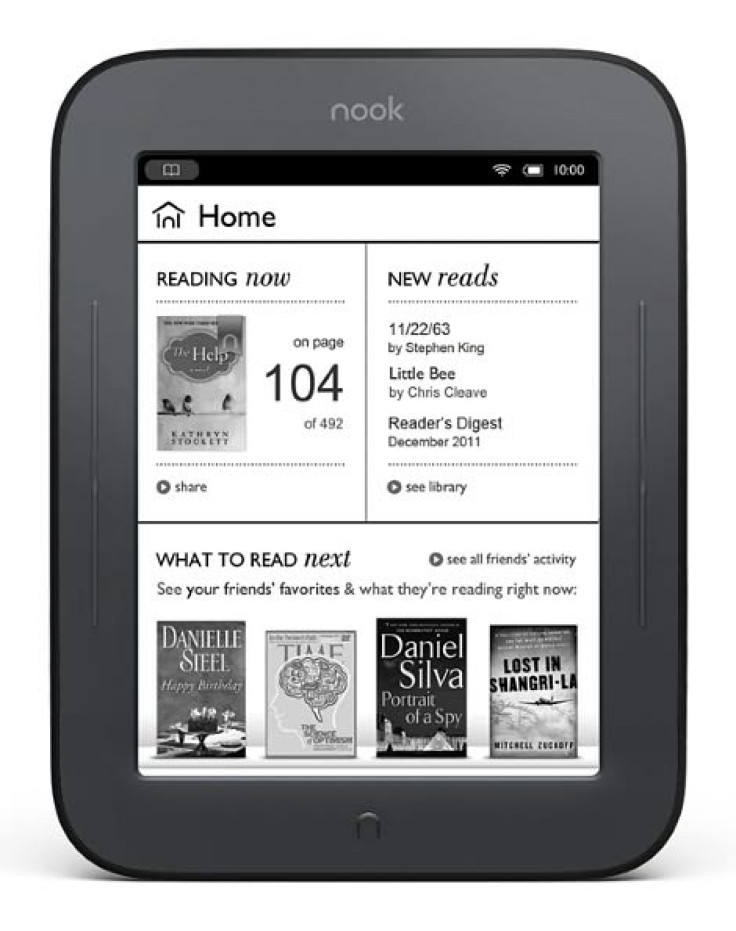 For those looking for a device just to read ebooks on, save a couple hundred dollars by grabbing the Barnes & Noble (NYSE:BKS) Nook Simple Touch. With a 6" e-ink screen, you can read along as if it were a paper book, even in sunlight. Plus you'll only need to recharge it once in a while, as it has a battery life of up to two months. The Nook Simple Touch has 2GB of memory, but if you need more space, it has a microSD card slot to expand storage up to 32GB. The Nook Simple Touch e-reader tablet can be found for as low as $59.
© Copyright IBTimes 2023. All rights reserved.