Taco Bells Brings Back A Menu Favorite After Nixing The Mexican Pizza
After trimming its menu amid the coronavirus pandemic, Taco Bell is bringing back a menu favorite for a limited time.
The Mexican fast-food chain will put Nacho Fries back on the menu for the second time this year, starting on Dec. 24. The Nacho Fries are seasoned with Mexican spices and served with warm nacho cheese sauce.
The fries will be sold for $1.39 or as part of a $5 box item that also features a Beefy 5-Layer Burrito, Crunchy Taco, and medium drink. Taco Bell said the fries will be available at participating restaurants nationwide for a limited time.
"In a year as difficult and uncertain as this one was, we know that consumers crave the comforts they love most," Nikki Lawson, Taco Bell's chief global brand officer, said in a statement. "That's why we're excited to bring back Nacho Fries for our passionate fans to close out this year and kick off 2021 positively and deliciously.
"The magic of the Nacho Fries franchise extends beyond the menu item itself and is brought to life with our next saga of the Nacho Fries movie franchise that we hope brings some seasonal (and seasoned) joy to fans like only we can."
The news of the return of the Nacho Fries comes as Taco Bell removed the Mexican pizza, along with all shredded chicken items from its menu in November, USA Today reported. At the time, the chain was looking to limit its menu as dining rooms were closed at its restaurants during the pandemic, the news outlet said.
The addition of the Nacho Fries comes along with several new menu items from Taco Bell, including the $1 Loaded Nacho Taco, Taco and Burrito Cravings Pack, and Bacon Club Chalupa also launching on Dec. 24.
Taco Bell first introduced the Nacho Fries in 2018, selling over 347 million servings of the fan-favorite dish to date. The Nacho Fries have also been reimagined by Taco Bell as the Steak Rattlesnake Fries, Reaper Ranch Fries, and Buffalo Chicken Nacho Fries over the years.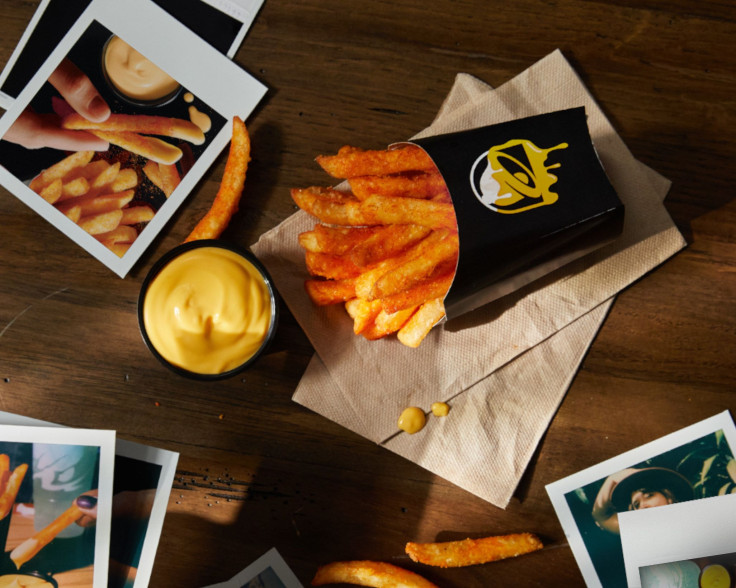 © Copyright IBTimes 2023. All rights reserved.