5 Fast Food Restaurants Offering Vegan Meat: From Pizza Hut To McDonald's
The fast-food industry is getting savvy to plant-based meat menu items, with the latest entrant being Pizza Hut, which now offers meatless sausage toppings on its pizzas. Just one day earlier, McDonald's introduced the McPlant burger, followed by several other chains' vegan meat introductions in the last year.
The plant-based meat market is growing, and fast-food restaurants are the latest to hop on the trend to offer the meatless option to their customers. Here are some of the latest chains to add vegan meat to their menus in an attempt to attract new customers.
Pizza Hut
Pizza Hut has stepped into the meatless market with a plant-based Italian sausage pizza topping that it partnered up with Beyond Meat to deliver. Pizza Hut said the sausage "is one you'll have to taste to believe" as it worked to create an authentic taste using a mix of classic Italian herbs and spices, including garlic, onion, paprika, and fennel seeds.
"I'd challenge anyone to go try the new Beyond Pan Pizza and tell the difference. I shared it with friends and family, and they couldn't," David Graves, chief brand officer at Pizza Hut, said in a blog post. "The Beyond Italian Sausage is rich, juicy and has the signature Pizza Hut flavors—pizza lovers everywhere are going to love it."
White Castle
White Castle topped the list as one of the first fast-food chains to begin offering plant-based menu items. It introduced an Impossible Slider in April 2018 at 140 restaurants throughout New York, New Jersey, and the Chicagoland area.
The meatless burger is topped with smoked cheddar cheese, pickles, and onions, all served on a signature bun.
McDonald's
On Monday, McDonald's confirmed it was launching a plant-based burger called the McPlant that would launch in test markets next year. The McPlant is just the start of what Ian Borden, McDonald's international president, said was the future of plant-based products at the fast-food chain that could extend across products that include "burgers, chicken-substitutes, and breakfast sandwiches."
The McPlant is made with a plant-based patty that is served on a warm, sesame-seed bun with all the classic toppings, McDonald's said in a blog post. The company said, it "delivers our iconic taste in a sink-your-teeth-in (and wipe-your-mouth) kind of sandwich."
McDonald's previously tested a P.L.T. (plant, lettuce, and tomato) sandwich with Beyond Meat in September 2019 and offers meatless menu items in other countries, USA Today noted.
Burger King
Burger King launched its Impossible Whopper in April 2019 in conjunction with Impossible Foods. The meatless riff on the Whopper was rolled out nationwide in August of that year, giving Vegan Whopper fans a chance to try the plant-based burger. But it didn't come without controversy.
Vegans cried foul after claiming the fast-food chain cooked the Impossible Whopper on the same grill as its traditional Whoppers, which they said tainted the meatless burger. A lawsuit was filed and later tossed by a judge, who said that Burger King was clear about its cooking methods.
Carl's Jr.
Carl's Jr. offers a charbroiled 100% plant-based burger that is based on its Famous Star burger. The burger was developed with Beyond Meat and includes Beyond Burger patty, American cheese, lettuce, tomato, sliced onions, dill pickles, special sauce, and mayonnaise on a seeded bun.
Carl's Jr. introduced the Beyond Famous Star burger in January 2019. The Los Angeles-based fast-food chain also offers a Beyond Sausage Burrito and Beyond Sausage Egg & Cheese Biscuit on its all-day breakfast menu.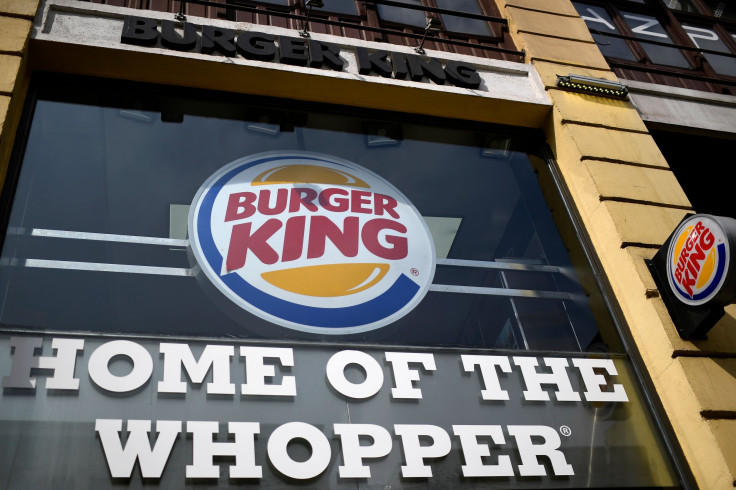 © Copyright IBTimes 2023. All rights reserved.
FOLLOW MORE IBT NEWS ON THE BELOW CHANNELS