Taiwan Becomes Key Partner To India As New Delhi Boosts Its Hi-Tech Industry
India and Taiwan appear to be strengthening their business symbiosis, with an increasing number of Taiwanese companies relocating their manufacturing bases to the country. With India attempting to build an effective semiconductor ecosystem, Taiwan is a key target nation in its endeavors.
As tensions rise between China and Taiwan, New Delhi could significantly benefit, as Taipei produces over 70% of the world's semiconductors and 90% of the most advanced chips. Kao Shien-Quey, the deputy minister for Taiwan's National Development, said last month that there's an opportunity for collaboration between India and Taiwan in the area of semiconductor manufacturing.
"India is strong in its software capabilities while Taiwan is strong in hardware and manufacturing in the ICT (Information and communications technology) sector. There is a lot of room for complimentary collaboration here. Secondly, India enjoys a very huge domestic market. So this is also an incentive for investment," she said.
Industry experts have expressed the need for India to develop a more ambitious business environment to realize the full potential of India-Taiwan economic ties.
Considering that a majority of Taiwanese businesses entering the country are high-value MSMEs (small and medium-sized enterprises), they require favorable business conditions to improve their supply chains. Several Taiwanese businesses had previously expressed concerns about India's complex federal regulations, tax stability, and cultural differences, according to a report by the Institut Montaigne.
"Ideally, long back India should have developed a close relationship with two countries – Taiwan and Israel – for their technological prowess. If India has to move up the technological ladder, it always pays off to collaborate with a technology-rich country," Sanjib Pohit, a professor at the National Council of Applied Economic Research, told International Business Times.
India also faces tough competition from other investment-friendly economies, including Vietnam and the Philippines.
"As one can see, India is a poor performer in respect of high technology exports. With advancements in science, the global size of high-tech products will increase. It is time India focuses on the same. Because of the China factor, Taiwan will always be eager to collaborate with India, the other big power in this region. India needs to reciprocate with all heart," Pohit added.
Trade between India and Taiwan hit a record $8.5 billion in 2022, a significant increase from $1 billion in 2001, according to the American Chamber of Commerce in Taiwan. There is scope for furthering the trade ties. Though the largest exports from Taiwan to India in 2022 were chemicals (22.9%) and machinery (17.5%), the wave shifted to electronic parts and components this year, making up 34.2% of all shipments.
India's exports to Taiwan amounted to $3.14 billion last year, while Taiwan's exports to India reached $5.31 billion, the Financial Express reported.
Recently, the economic relationship between India and Taiwan has been on an upward trajectory. Besides the growth trajectory, the economic segment of these investments is also noticeable," Abhishek Verma, Research Analyst at the Manohar Parrikar Institute for Defence Studies & Analyses (MP-IDSA), told IBT.
More than 250 Taiwanese companies are currently doing business in India, with most of them being MSMEs and big electronics players such as Apple contract manufacturers like Foxconn, Wistron and Pegatron, said C.C. Chen, deputy minister at the Taiwanese Ministry of Economic Affairs (MOEA).
Furthermore, Taiwanese footwear manufacturer Apache is based out of the southern Indian state of Andhra Pradesh, while textile company JINTEX and shoemaker Feng Tay have their headquarters in the state of Tamil Nadu.
"Most of the upcoming investments are directed toward the critical and ambitious economic segments. For instance, Gogoro, a Taiwanese battery-swapping firm, signed an agreement with Maharashtra for smart battery packs and battery swap stations. Similarly, Foxconn is also planning to invest in India's manufacturing capacity in a big way. It is looking to set up a semiconductor manufacturing unit in India," Verma added.
Taiwan's Ministry of Economic Affairs said earlier this year that India was its 17th-largest trading partner and 14th-largest export destination. It also recognizes India as an "important partner country" under its New Southbound Policy. "Currently, Taiwan is undertaking several investment projects in India," it added.
Taiwan had investments in 132 projects worth $1,222 million across India as of December 2022, while New Delhi's investments in Taipei involved 668 projects, amounting to $71 million.
Taiwanese companies are reducing their collaboration with China amid growing geopolitical tensions between Beijing and Washington and disruptions in global supply chains.
According to Verma, both Taiwan and India have recently experienced a bitter relationship with China. "The deteriorating relationship with China has also induced Taiwanese companies to look for alternatives and to broaden their supply chain. Taiwan's plan to open a new center in Mumbai (Mumbai Taipei Economic and Cultural Centre) can also be seen in this light. This is the 3rd such center after each in New Delhi and Chennai."
He further underlines that the recent bonhomie between India and Taiwan provides an appropriate opportunity for both nations to reduce dependency on China while benefiting both the business community and the public at large.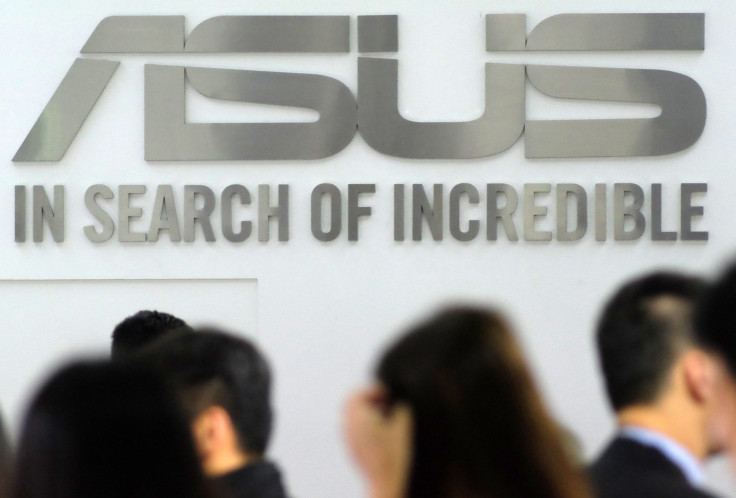 © Copyright IBTimes 2023. All rights reserved.