Takata Air Bag Recall Update: New Defective Part Discovered Affecting General Motors, Nissan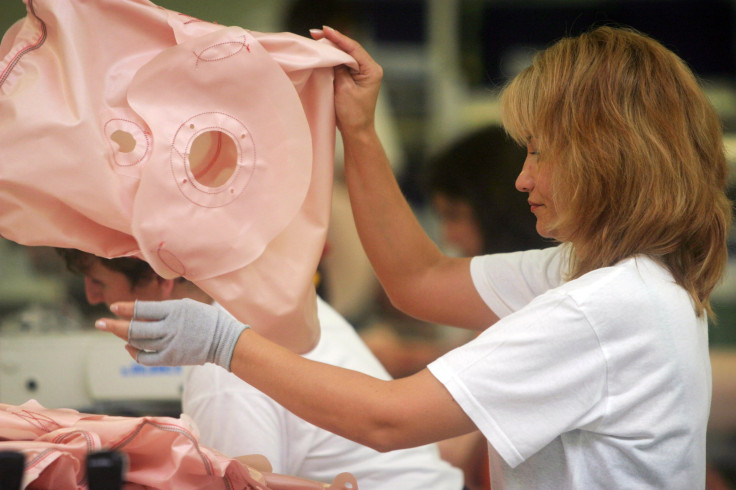 The Takata Corp. advised the U.S. National Highway Traffic Safety Administration about another defect in its air bags that appears unrelated to the one that led to the air-bag recall affecting almost 17 million vehicles around the world. The defective piece was found in air bags manufactured at Takata's plant in Monclova, Mexico, between June 16, 2008, and June 20, 2014.
The recently identified defect centers on an incorrectly installed baffle, which regulates gas flow to inflate the air bag. Because of it, Nissan Motor Co. Ltd. announced a voluntary recall of 1,848 Infiniti QX56 and QX80 full-size SUVs in the U.S. The defect also affects certain vehicles made by the General Motors Co.
"Some air bags may contain an inflator that was built with an incorrect outer baffle component that could cause excessive internal pressure inside of the inflator that can lead to a rupture during a deployment. In a vehicle crash event, this may cause inflator components to separate and potentially be propelled toward the interior of the vehicle," the NHTSA said in a safety recall report (PDF).
The recently identified defect came to light after Brandi Owens of Georgia filed a lawsuit against Detroit-based General Motors and Tokyo-headquartered Takata, Reuters reported. Owens was blinded in one eye because of an air-bag explosion caused by an automobile accident. GM and Takata reviewed photographs of the accident and the air bag and determined the explosion was triggered by blocked gas flow due to the incorrect baffle.
More than 30,000 Nissan and GM vehicles have been recalled because of this issue, Reuters reported. However, this figure accounts only for those made in 2013 and 2014, as noted in the safety recall report. It is unknown how many vehicles manufactured from 2008 to 2012 could be recalled because of this problem.
"We deeply regret that the recent recalls of vehicles equipped with our air bags have likely raised significant concerns and troubles to our product users, our customers and other stakeholders. We sincerely apologize for causing any such concerns and troubles," Takata Corp. CEO and Chairman Shigehisa Takada said in a widely reported statement this week.
Takata will open two manufacturing lines to meet the demand for replacement parts related to the initial recall, the Wall Street Journal said.
© Copyright IBTimes 2023. All rights reserved.
FOLLOW MORE IBT NEWS ON THE BELOW CHANNELS