Takata Hires Lazard, Seeks Cash Infusion After Airbag Deaths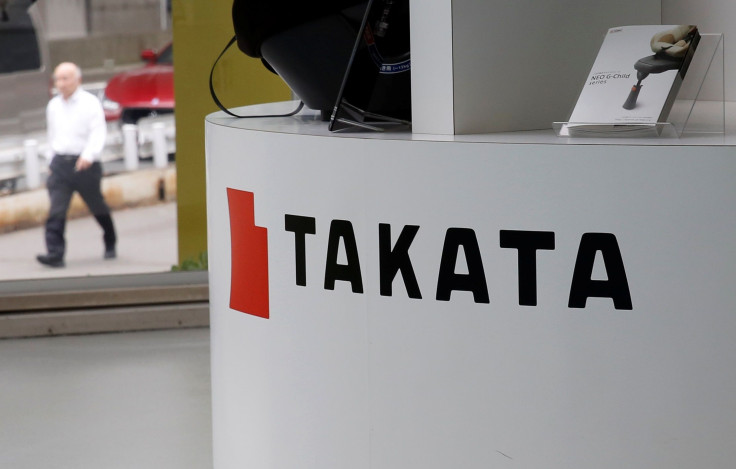 Takata Corp. confirmed on Wednesday it has hired investment bank Lazard Ltd. to lead a financial restructuring in an effort to resolve costs stemming from its recall of tens of millions of faulty airbags linked to at least 13 deaths and more than 100 injuries worldwide.
Takata's board of directors in February named an outside steering committee to develop a comprehensive restructuring plan to address the financial and operational issues related to its recall of the defective inflators. Takata's outside committee said it retained Lazard as it is "expeditiously seeking new investment for Takata," the committee said in a statement.
Takata, which posted a net loss of 13.1 billion yen ($120 million) for the year ended in March, potentially could face billions of dollars in costs related to the recall.
Hideaki Sudo, chairman of Takata's committee and partner at Tokyo Fuji Law office, said in a statement it has been in talks with automakers "to reach a consensual resolution that addresses the costs of the inflator issues while enabling Takata to remain a viable and valued global supplier."
Earlier this month, Takata said it was considering a drastic review of its inflator division and the sale of non-core businesses.
The committee is also working to reform Takata's governance structure, and to ensure the equitable treatment of claims for all automotive customers, the statement said.
Earlier this month, the U.S. Transportation Department and Takata confirmed that 17 automakers will recall another 35 million to 40 million U.S. air bag inflators by 2019 — on top of 28.8 million recalled previously.
The company is actively working to avoid a bankruptcy restructuring, a person close to the company said.
Earlier this month, Takata booked its third annual loss in four years because of an increase in recall costs.
Reuters reported that if Takata was found to be solely responsible for the problem, it could face a bill of more than $9 billion in recall costs, based on a rough calculation that each replacement kit costs around $100. It also faces numerous U.S. lawsuits, including a suit filed earlier this month by the state of Hawaii. The company also faces an ongoing criminal investigation Justice Department investigation.
In April, Reuters reported Takata had begun looking for a financial backer and planned to draw up a list of candidates by August, citing two people familiar with the matter.
In November, Takata agreed to pay a $70 million fine for safety violations and could face deferred penalties of up to $130 million under a settlement with the U.S. National Highway Traffic Safety Administration.
NHTSA named John Buretta, a former official in the Justice Department's criminal division, in December to serve as an independent monitor overseeing the Takata recalls.
Takata is a major supplier of auto safety equipment including airbags, seat belts and child restraint systems — with 46 plants in 17 countries.
© Copyright Thomson Reuters 2023. All rights reserved.