Taliban In Kunduz Retreat From Afghan City To Avoid More Civilian Deaths, Group Says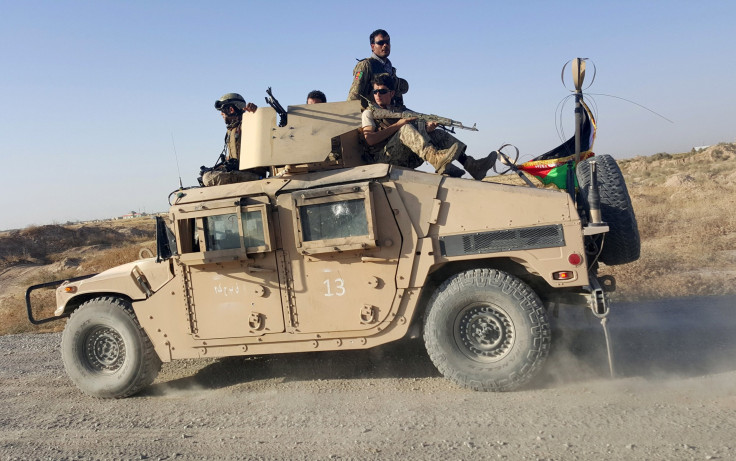 The Taliban are withdrawing from the northern Afghan city of Kunduz a little more than two weeks after taking it, the militant group announced Tuesday, the Associated Press reported. Taliban said they were leaving to avoid more civilian deaths after more than 60 residents were killed, according to the Public Health Ministry.
"We left Kunduz so the fight can stop and the civilians can get back to their normal life," spokesman Zabihullah Mujahid told Al Jazeera. "Our enemies [U.S.-led foreign forces] have destroyed markets, commercial buildings and hospitals in the fight, and we saw people dying and suffering due to those attacks."
The Taliban captured Kunduz Sept. 28 in their most stunning breakthrough since the U.S. invasion in 2001, the Guardian reported. Life in Kunduz is now slowly returning to normal, local officials said.
Afghan troops are still combing the city for any remaining Taliban fighters, but shops and markets are slowly reopening and people are coming out of their homes more. Electricity is coming back to homes, residents have said, but problems still exist, such as the water supply.
Mujahid warned, however, that the Taliban could come back and retake the city if they wanted to, according to Al Jazeera, and some Kunduz residents fear fighting will start again.
"We are still worried. We don't know when will it all start again," a 34-year-old Kunduz resident told Al Jazeera. "The conflict is still not over yet."
Despite the Taliban retreat from Kunduz, fighting with government forces continues elsewhere in Afghanistan. Troops have been engaged in combat against Taliban forces south of Kabul, the capital, while trying to open a highway, Reuters reported.
An attack by Taliban forces on Highway 1, which links Kabul and the southern city of Kandahar, was fended off Monday by Afghan troops, but the road was closed.
© Copyright IBTimes 2022. All rights reserved.
FOLLOW MORE IBT NEWS ON THE BELOW CHANNELS