Kunduz Hospital Bombing And Doctors Without Borders Donations: After Afghanistan Airstikes, Organization Takes Careful, Tactful Approach To Fundraising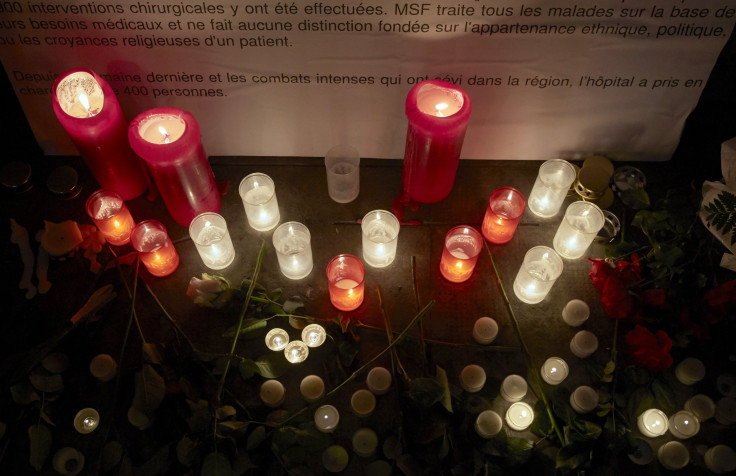 Some doctors were busy treating the wounded, and others resting, when a series of aerial bombings, spaced 15 minutes apart, started falling on their hospital in Kunduz, Afghanistan, around 2 a.m. Saturday. The staff with the international medical relief organization Doctors Without Borders quickly tried to move patients out of harm's way, and set up a makeshift center where they could temporarily operate on those who were injured in the attack by U.S. forces. But when it was over, 22 people were dead, including 12 staff members, and 37 people were wounded.
The tragedy has prompted an outpouring of global support for Doctors Without Borders, as sympathizers online have pledged to ramp up donations and have joined the pleas for an investigation. As the humanitarian medical group rethinks its future in the war-torn nation and calls on international observers to help piece together what happened, experts said it was likely navigating down a slippery slope as it grappled with a common nonprofit dilemma: pursuing monetary contributions without appearing to be taking advantage of a catastrophe.
"They don't seem to be opportunistic in just trying to make money," Marc Pitman, who advises nonprofits through his website FundraisingCoach.com, said. "It's so challenging in these situations because you don't want to seem like you're exploiting the death of your co-workers... and there's so much deep emotion and moral outrage, I'm not sure fundraising is something to think about."
Doctors Without Borders, the English name for the organization that was founded in France as Médecins Sans Frontières, provides free medical services in at least 70 countries and is comprised of more than 30,000 professionals, including doctors and nurses, who volunteer their healthcare services around the world. Headquartered in Geneva, Switzerland, they often operate in dangerous areas of the world stricken by war, natural disaster, poor infrastructure and disease.
The most vocal of Doctors Without Borders' outreach in the wake of Saturday's deadly incident that U.S. officials have said was a mistake has been around their demand for an investigation into the U.S. bombing. President Barack Obama apologized for the U.S. airstrike Wednesday. Doctors Without Borders has called on the International Humanitarian Fact-Finding Commission to "establish what happened in Kunduz, how it happened, and why it happened." The plea might have the effect of boosting support for the organization, as donors often step up contributions when a cause they support comes under pressure, Pitman said.
"Where you're getting attacked and you keep doing good work, you rise anyway," Pitman said. "These were concerted, strategic bombings… [Doctors Without Borders] has the moral high ground."
Some comparable groups use the heart-wrenching images of bloated children with flies fluttering around their eyes to gain donations in hopes of provoking emotions. But Doctors Without Borders has taken a more reserved approach over the years, publishing tactfully made videos and ads showing their medical work around the world. In recent days, they have noted at the bottom of press releases that they're an organization that relies on private donations, and a noticeable bright red donation button sits at the top of its website.

"Doctors Without Borders is asking for public support not for themselves... They're asking on behalf of those who are injured, who can't ask for themselves," said Laurence A. Pagnoni, chairman of Lapa Fundraising, which helps nonprofits collect donations. He disagreed that asking for contributions after the bombing might be seen as exploitative.
"Their reputation that I know in the United States is stellar," Pagnoni said.
Doctors Without Borders is considered a trusted organization among many in the non-profit world. They rank well on Charity Navigator, a website that judges the fiscal transparency and integrity of non-profit organizations. Its executive director earned a salary of $143,952 in 2013 according to the most recent data, whereas the president of the American Red Cross, a comparable medical organization that accepts disaster relief donations, made $562,364 in 2014. Doctors Without Borders had a revenue of $221,111,422, accepting only private donations. About 1.3 percent of their budget went toward administrative expenses, meaning most of its expenses, 87.4 percent went toward its operational budget. 11.3 percent went toward fundraising.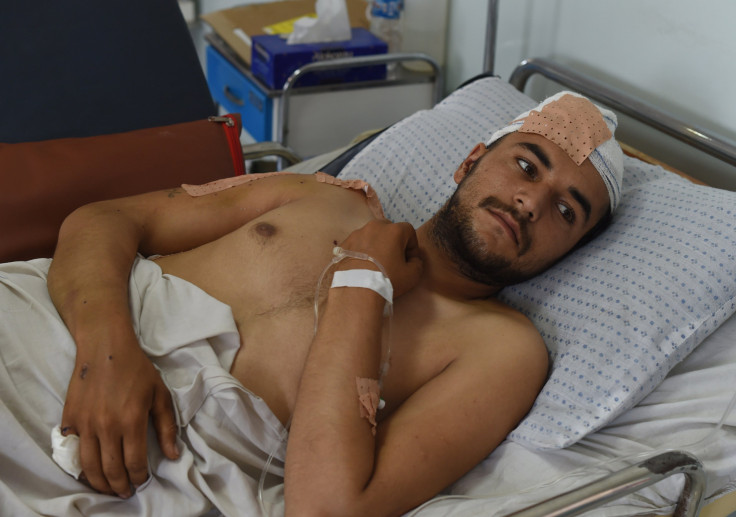 The organization continues to operate in Afghanistan through four other hospitals, but the bombing has drawn its future in the country into question. "A hospital is a place of safety, not carnage," the organization told International Business Times in a statement. "The overwhelmingly shocking nature of this event forces us to take stock of our work in Afghanistan, and to carefully weigh our commitments to the safety and security of our staff and patients, against the risks of working within such dangerous circumstances."
Although recent donation figures were not provided, any aid given to Doctors Without Borders can be expected to be applied to either the current or a future catastrophe, said Pagnoni, of Lapa Fundraising.
"I hope that people give generously because they really do need the support," he said. "Even if they have surpluses they're well used for the next crisis."
© Copyright IBTimes 2022. All rights reserved.
FOLLOW MORE IBT NEWS ON THE BELOW CHANNELS