Taliban Official's Wife Escapes Afghanistan; Reveals Torture, Rape And Imprisonment After Forced Marriage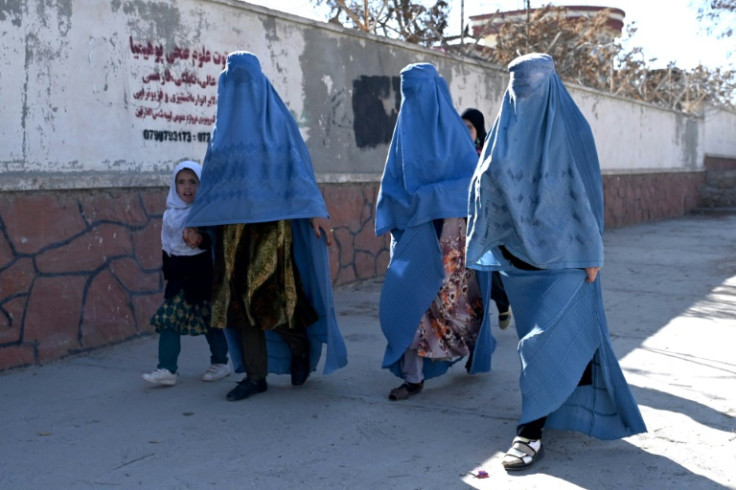 KEY POINTS
A daughter of an Afghan army general said she was abducted and forcibly married to a Taliban official
Elaha Delawarzai said she suffered sexual violence and torture at the hands of her Taliban husband
She revealed that she was jailed and tortured in prison after she was caught fleeing to Pakistan
A former wife of a Taliban official has opened up about her hardships after U.S. forces left Afghanistan two years ago.
In an interview with The Independent, 25-year-old Elaha Delawarzai, the daughter of a three-star Afghan army general, said she suffered torture and abuse at the hands of the Taliban after the group regained power.
Delawarzai, who was a general medicine student at the Kabul University of Medical Sciences, told the outlet over a call from an undisclosed location that she was abducted in a market in the Afghan capital Kabul in 2021.
The young Afghan woman said she was "forcefully" married to Saeed Khosty, a former spokesperson for the Taliban-controlled interior ministry.
During her turbulent marriage with the Taliban official, Delawarzai said she was raped and beaten for months until she escaped his house in August last year.
Khosty previously denied her allegations of physical assault, according to The Independent. He said he married Delawarzai as his second wife but filed for divorce, claiming she insulted the Quran.
Taliban interior ministry spokesperson Abdul Matin Qane has not responded to the outlet's request for comment.
Delawarzai uploaded videos of her abuse online, including a clip showing her confronting Khosty while he warned her that he had armed men.
Delawarzai said she knew the risks when she posted the videos and photos that showed the alleged sexual violence and other forms of abuse she had suffered at the hands of Khosty.
After speaking up against Khosty, Delawarzai was captured in November 2022 when she attempted to flee to Pakistan. She said she was imprisoned in a tiny room at a detention center in Kabul by the Taliban's General Directorate of Intelligence (T-GDI).
Delawarzai said she was beaten every day, left without proper food, and only provided a single glass of water daily during her 156 days in detention.
Inside the prison, Taliban personnel interrogated Delawarzai about whether the West was funding her and which country was backing her.
Delawarzai said she endured electric shocks to her private parts and was beaten with water pipes and rods until she passed out.
"The first 96 days I was kept in a dark room, where I spent the bitter winter of Kabul on an ice-cold floor. My bones still hurt from the sub-zero temperature inside the room," she told the outlet.
"They would strike all over my body, and especially my private parts to get an answer," she added.
When menstruation comes, Delawarzai said she was only provided with a piece of cloth without undergarments and spent nearly a week in one place.
She also learned that the other women in the prison had also suffered at the hands of the Taliban, including experiencing memory loss after drinking water and eating the food provided to them.
Delawarzai said she soon "started seeing blood" in her urine and was only provided with paracetamol when she asked for medicine.
"I was in pain and saw blood for two weeks. I was allowed to use the toilet just once a day for five minutes and a guard was stationed outside. Showering was not allowed and my entire body developed rashes," Delawarzai said.
Delawarzai was finally released from the brutal detention in April and immediately left the country.
She is now in hiding and constantly prays that she will not be handed back to Taliban-led Afghanistan.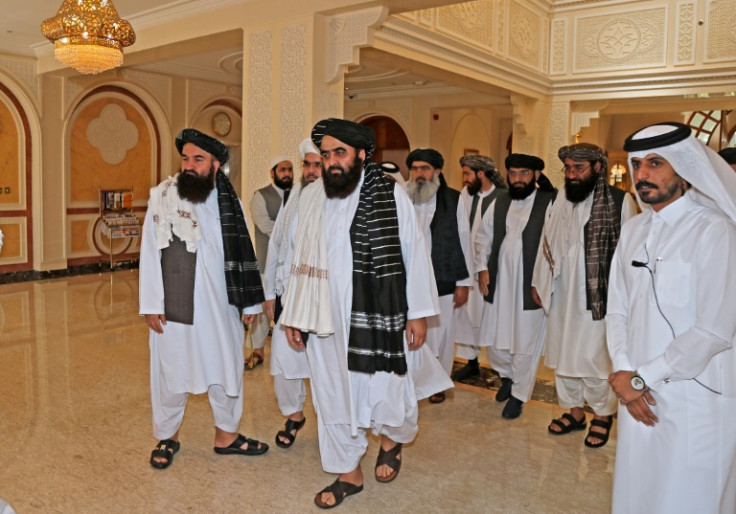 © Copyright IBTimes 2023. All rights reserved.