Taliban's Warning to Pakistan Military: Releases Chilling Footage of Soldiers' Execution
The Taliban regime has shared video footage showing the execution of Pakistani soldiers, as a warning to the nation's military operations, Reuters has reported.
The video, released on Saturday, shows 15 captured troops being riddled with bullets, as they sit blindfolded and handcuffed on a barren hilltop, in an unidentified location.
The Frontier Corps (FC) soldiers, whose bodies were found earlier this month, were kidnapped by the terrorist group on Dec. 23 in an act the group described as revenge for the insurgents killed by Pakistani security forces.
Twelve of our comrades were besieged and mercilessly martyred in the Khyber Agency (area), said a militant as per the report, Our pious women were also targeted. To avenge those comrades, we will kill these men. We warn the government of Pakistan that if the killing of our friends is not halted, this will be the fate of you all.
One of the captives, before his death, was heard describing on the video how scores of insurgents raided the army fort in the northwestern town of Tank and captured the soldiers there.
They attacked us with rockets, killed a sentry. One ran away. The Taliban entered the fort and captured us with our weapons, the captive said, They tied our hands, put us in a Datsun and took us away.
Moments later, in what appears to be a chilling climax, the video shows a Taliban fighter chanting God is greatest' as he fires a few rounds at a few of the captured soldiers. The other militants then took turns shooting the rest of the soldiers.
Commander Majeed Marwat, of the FC, told Reuters the army would not be intimidated by this gruesome act.
Our soldiers enlist because they want to sacrifice for the country. We are taking care of the families of the martyred soldiers, Marwat said.
Pakistan's Taliban (TTP) has carried out an increasing number of assassinations, following the country's military crackdown on terrorist groups. The TTP is considered as one of the deadliest of indigenous militant outfits and operate in Afghanistan and northwest Pakistan.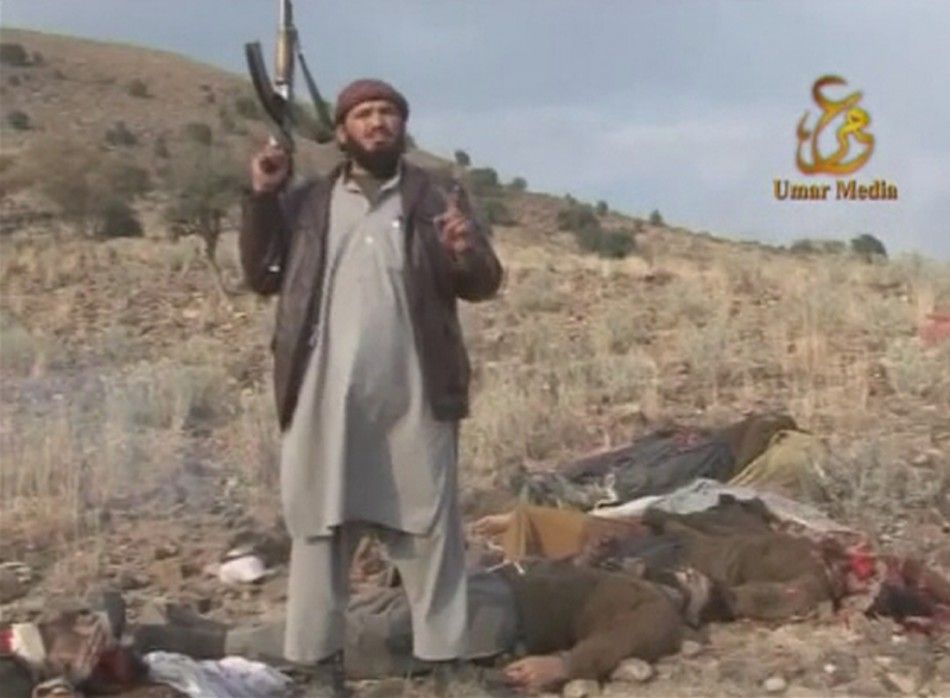 © Copyright IBTimes 2023. All rights reserved.