Tam O'Shaughnessy: About Sally Ride's Partner Of 27 Years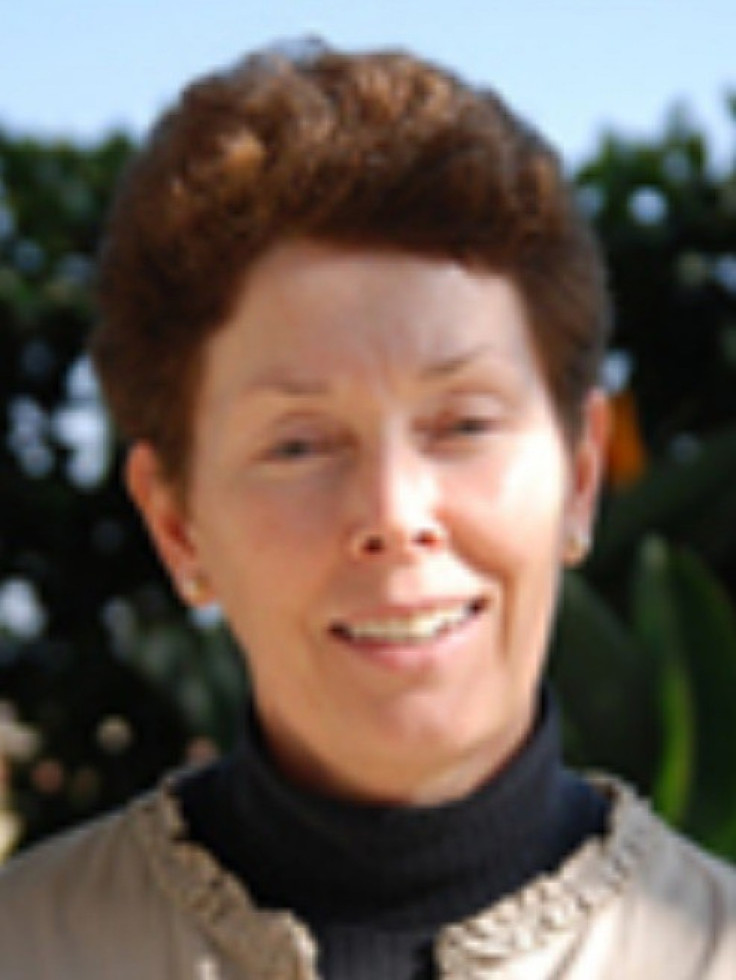 Tam O'Shaughnessy was Sally Ride's partner for 27 years, but their love was cut short Monday when Ride -- the first American woman in space -- died of pancreatic cancer at just 61 years old.
Sally Ride is an American hero, looked up to by a generation of science lovers ever since she made history by blasting into space on NASA shuttle Challenger on June 18, 1983. On that day she became the first American woman in space.
But her long-time lover, Dr. Tam O'Shaughnessy, is a very accomplished woman in her own right, and she was left Monday with just memories of her long-time lover.
O'Shaughnessy was by Sally Ride's side throughout the 17-month battle Ride fought against cancer, and before Ride became ill she and the former astronaut co-authored four books, including Mission: Planet Earth: Our World and Its Climate -- and How Humans Are Changing Them and Voyager: An Adventure to the Edge of the Solar System.
O'Shaughnessy, a professor emerita of school psychology at San Diego State University, was also COO and Executive Vice President of Sally Ride's foundation, named Sally Ride Science, where the couple and their staff nurtured young students and worked to encourage them to pursue their passions in science, tech, engineering and math
Like Ride, O'Shaughnessy was interested in science from a very young age, and one of her favorite childhood memories is of watching tadpoles in a creek gradually sprout legs, go green, and turn into frogs, according to her bio on the Sally Ride Science website.
After moving on from tadpoles to high school, Tam O'Shaughnessy attended Georgia State University, where she earned Bachelor's and Master's degrees in biology. She went on to teach college biology, then went on to earn a Ph.D. in school psychology from the University of California, Riverside, after her interest in the psychology of learning was peaked by her experience as a professor
Tam O'Shaugnessy has gone on to do many things in her career, writing nine childrens' science books, as well as helping her partner found Sally Ride Science because of her long-standing commitment to science education and her recognition of the importance of supporting girls' interests in science, according to the foundation's website.
Though Sally Ride was open about her homosexual relationship with Tam O'Shaughnessy, the fact that they were lesbians does not appear to have been a major point of controversy.
The two got together in 1985 -- two years after Sally Ride's history-making NASA flight -- but they first met while playing tennis at the age of 12 years old. They were together until the very end, when Ride died Monday in La Jolla, Calif., after inspiring a nation to dream big.
In addition to her O'Shaughnessy, Ride is survived by her mother, Joyce; her sister, Bear; her niece, Caitlin; and her nephew, Whitney.
Those who are so inclined can click here to donate to the Sally Ride Pancreatic Cancer Initiative.
© Copyright IBTimes 2023. All rights reserved.
FOLLOW MORE IBT NEWS ON THE BELOW CHANNELS