Tattoo Shop Offers Free Removal Of Racist Imagery, Human Trafficking Branding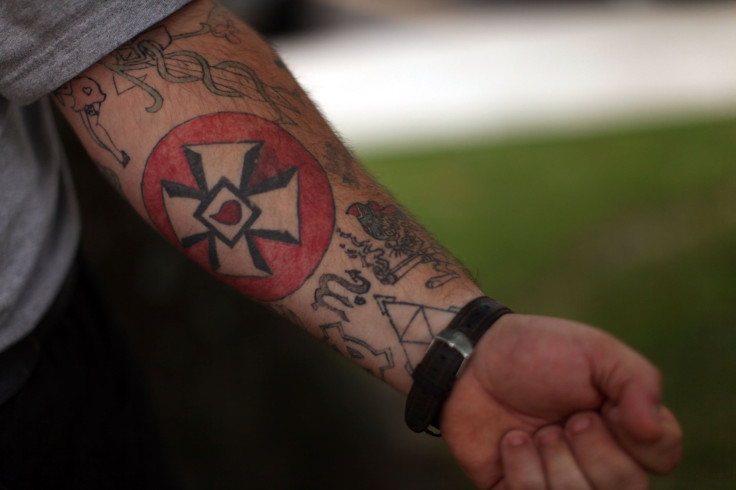 Residents of one Canadian city with troublesome tattoos they regret getting or did not willingly get in the first place got some good news Tuesday. Grim City Tattoo Club in Hamilton, Ontario announced it will offer free, unconditional laser removal of racist tattoos, human trafficking branding and other reminders of people's traumatic pasts, CBC reported.
The announcement was made on the tattoo parlor's Instagram page. It promises the establishment will do what it can within realistic limits to remove tattoos featuring racist imagery, human trafficking brands, chemotherapy marks and anything else of that sort.
The shop's co-owner Memphis Cadeau told CBC that her inbox was flooded after the announcement with several hundred emails requesting the service. A significant number of people may have, for example, gone down a dark path earlier in life that resulted in them permanently marking themselves with Nazi symbolism or other white supremacist marks. People who have been trafficked could have also been branded with tattoos as part of that process, as something of a sign of ownership.
Offers like this and a similar one made by a Maryland tattoo shop in 2017 are a boon to people with tattoos they wish they did not have. The procedure can normally be exorbitantly expensive and excruciatingly painful, more than the initial tattoo application, per CBC.
© Copyright IBTimes 2023. All rights reserved.