Taxpayers Spending $7 Billion To Supplement Fast-Food Workers' Wages [Chart]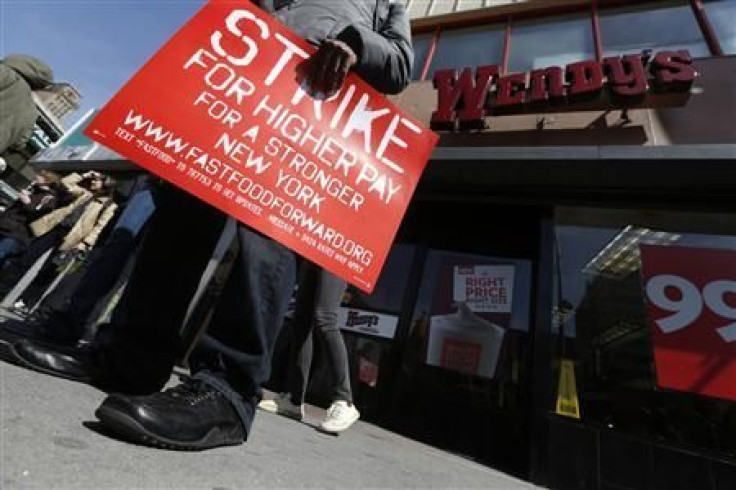 Three-quarters of those enrolled in public assistance programs aren't unemployed; they're simply working jobs with wages so low that they can't afford basic necessities, according to a new report released by the UC Berkeley Labor Center.
A disproportionately high number of those who have jobs but also rely on public assistance work in the fast-food industry. More than 52 percent of the families of front-line fast-food workers are enrolled in one or more public program, such as food stamps and Medicaid, the UC Berkeley Labor Center researchers found.
In comparison, the proportion of workers in all industries that have at least one family member enrolled in public programs is 25 percent.
Providing public assistance to fast-food workers and their families cost U.S. taxpayers nearly $7 billion annually, said the report.
Here's a chart that looks at the proportion of workers in different industries whose families are on public assistance:
Low wages and a lack of employee benefits at the nation's 10 largest fast-food chains are costing taxpayers $3.8 billion per year. Click here to see the worst offenders.
© Copyright IBTimes 2023. All rights reserved.