Taylor Swift Has New Species Named After Her
KEY POINTS
A team of researchers described 17 new millipede species
One of them was named after the lead author's wife and another after Taylor Swift
These creatures are said to be valuable decomposers in their habitats
A team of scientists has just described a handful of new millipede species from the Appalachian Mountains and named one of them after famous singer-songwriter Taylor Swift.
Nannaria swiftae is one of the 17 new millipede species that a trio of researchers described in their new paper, published in ZooKeys. As the researchers explained, the genus Nannaria encompasses a group of small-bodied millipedes that can be found across eastern North America and is classified under the Nanariini tribe along with the other genus Oenomaea.
These twisted-claw millipedes live on the forest floor and have the important role of feeding on decaying leaves and plant matter, according to Pensoft. And although many new species have been known from museum collections for a long time, it has been suspected that there are many more species that have not been described yet.
For their work, the researchers traveled to 17 U.S. states for a field collection of new specimens, searching for them under rocks, logs and leaf litter. They then looked at the more than 1,800 specimens and eventually described 17 new species, including ones that were named for the unique shape of the creatures' bodies, the plants that are abundant in their localities and the places where they were collected from.
One of them, the Nannaria mariannae, was named after the wife of study lead author Derek Hennen "in recognition of her patience, love, and support." Apparently, Hennen is also a fan of Swift, so one of the new species was named after the artist.
"The specific name is a noun in the genitive case derived as a matronym, and is named in honor of the artist Taylor Swift, in recognition of her talent as a songwriter and performer and in appreciation of the enjoyment her music has brought DAH," the authors wrote.
"Her music helped me get through the highs and lows of graduate school, so naming a new millipede species after her is my way of saying thanks," Hennen said, as per Pensoft.
According to the researchers, Nannaria swiftae is so far only known from Tennessee, with the specimens collected in forests with plants such as hemlock, maple, hazel and pine.
Because of the researchers' work, the total of described Nannaria species has increased to 78, making it the "largest genus in the Xystodesmidae" family.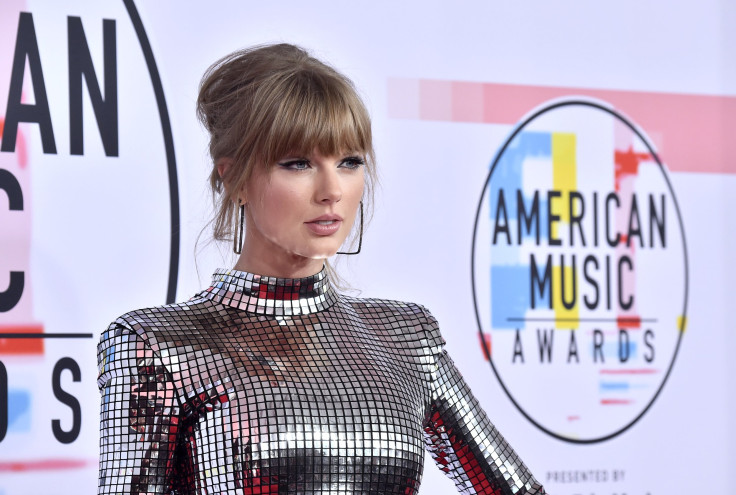 © Copyright IBTimes 2023. All rights reserved.