Tea And No Sympathy: Gorkhas Demand Separate State From India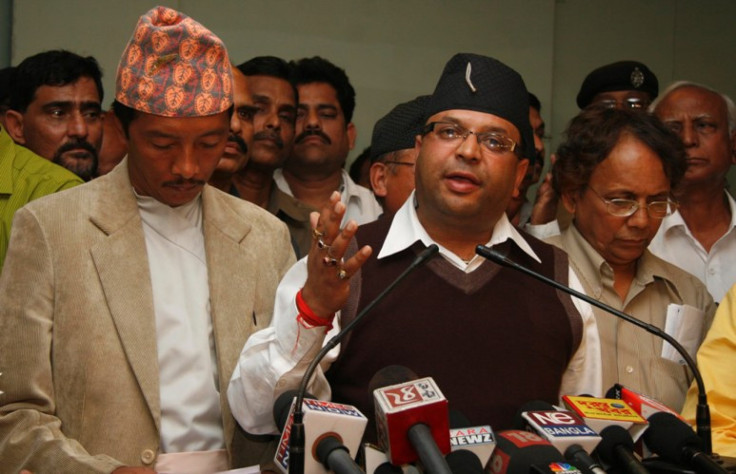 A separatist group in the northern reaches of India's West Bengal state has called a 72-hour strike to demand independent statehood for the region's Nepali-speaking Gorkha people around the famed tea-producing region of Darjeeling. The work stoppage, called by the Gorkha Janamukti Morcha (GJM) party, has not only led to the deployment of paramilitary soldiers and police to the hilly area to ensure peace but has also brought local business to a standstill. The Darjeeling area is renowned for its beauty, tea plantations and tourism, raising fears that even a brief strike could hurt the local economy.
The GJM has written a letter to India Prime Minister Manmohan Singh asking for a separate state they want called "Gorkhaland." "Our demand for Gorkhaland is an old one, and generations of our people have fought for it. Now we want it because we see no future for us in West Bengal," said GJM General Secretary Roshan Giri. He also made a reference to plans for a new state to be called Telangana that is currently part of the southern Indian province of Andhra Pradesh. "It was about time they concede Gorkhaland," he added. "Our demand for a separate is … justified and meaningful as that of a separate Telangana."
Further, the strike could be extended indefinitely, GJM warned, until its demands are satisfied by New Delhi and Kolkata. The Press Trust of India reported that about 12 GJM members were detained after they set an automobile and motorcycle on fire. Supporters of the separatist movement also blocked some roads in the area. Hundreds of other GJM sympathizers have rallied in other towns across the area, including Chowkbazar, Jorbungalow, Mirik and Sukhiapokhri.
Mamata Banerjee, the chief minister of West Bengal, has criticized the separatist agitation and warned that any violence would be "tackled in a tough way." She also shrugged off any parallels between Darjeeling and Telangana. "Telangana cannot be compared with Darjeeling," she said, according to The Hindu newspaper. "Darjeeling is a part and parcel of our State [West Bengal]. … We will not allow anybody to divide and rule."
The campaign for a Gorkhaland stretches all the way back to the 1980s and has taken a toll of at least 1,200 lives. In June 2011, the Indian state signed an agreement with GJM to allow for greater autonomy. That deal led to the establishment of a Gorkhaland Territorial Administration (GTA), an independent body of elected leaders for the Darjeeling region. But Gorkha hardliners want more than such autonomy, they want nationhood.
Indeed, Indian broadcaster NDTV reported that Bimal Gurung, the current head of GTA, is expected to tender his resignation over the next few days. (Gurung is also the boss of GJM.) He has complained that neither the government of West Bengal nor the national government in Delhi have cooperated with GTA over the years. "This 72-hour bandh [strike] is just a beginning of a long agitation. Be prepared for more such bandhs," he said.
The Gorkha people, most of whom live in Nepal, are renowned as brave soldiers, having fought admirably for the British and Indian Armies for centuries.
© Copyright IBTimes 2023. All rights reserved.