Tea Party Is Alone in Denying Climate Change, Poll Finds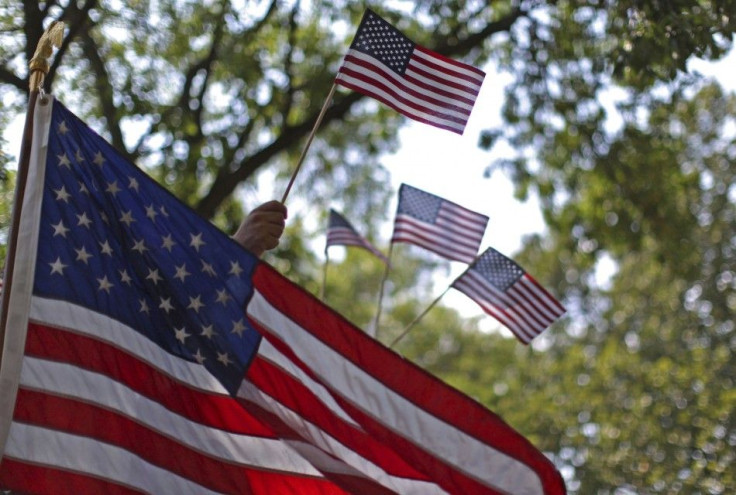 The majority of Democrats, non-Tea Party Republicans and Independent voters all believe that climate change is happening, according to a new poll. Only the Tea Party does not.
The Yale Project on Climate Change Communication surveyed 1,010 adults and found that majorities in all three groups said they believed the Earth was getting warmer, although the number was much larger among Democrats (78 percent) and Independents (71 percent) than among Republicans (53 percent).
There was only one group in which the majority of voters said they did not believe in climate change: the Tea Party. Among Republicans who did not identify with the Tea Party, 53 percent said they believed in it. But among Tea Party supporters -- who were mostly but not exclusively Republicans -- that number was just 34 percent.
The people who said they believed in climate change were asked, as a follow-up question, whether they thought it was happening naturally or because of human activity. A majority of Democrats (62 percent) and a plurality of Independents (43 percent) said they thought climate change was caused by human activity, but only 36 percent of all Republicans and 19 percent of Tea Party supporters thought so.
On the surface, the results simply confirm what most observers already know: that the Tea Party is more conservative than the Republican Party at large. What is more compelling is the paradoxical political climate the results reflect, in which the Tea Party continues to exert tremendous influence over the Republican Party in spite of being, in many ways, out of sync with it.
In a New York Times-CBS News poll conducted in July, only 20 percent of respondents said they had a positive opinion of the Tea Party, while 40 percent said they had a negative opinion of it. That was a precipitous decline from just three months earlier, when 26 percent of respondents said they liked the Tea Party and 29 percent said they disliked it. And the number of people who said the Tea Party had too much influence on the Republican Party shot up from 27 percent to 43 percent over that same three-month period.
The Tea Party ranks lower than any of the 23 other groups we asked about -- lower than both Republicans and Democrats, The New York Times reported in August. It is even less popular than much-maligned groups like 'atheists' and 'Muslims.'
And yet, the Tea Party seems to be on every Republican legislator's mind when deciding how to vote on a bill or which issues to focus on. The bitter debt-ceiling fight over the summer was largely the product of a dynamic in which non-Tea Party Republicans fear the political consequences of deviating from Tea Party doctrine, however slightly. And now that the 2012 presidential campaign is underway, the candidates are tripping over each other in their rush to appeal to the party's rightmost wing.
That is probably a requisite for winning the Republican nomination, but given how disillusioned most of the country seems to be with the Tea Party, the nominee might end up hamstrung in the general election by the far-right positions he or she took in the primaries -- on climate change and other issues alike.
© Copyright IBTimes 2023. All rights reserved.
FOLLOW MORE IBT NEWS ON THE BELOW CHANNELS