Tea Party Appears Poised For Big Victories In Texas Run-Offs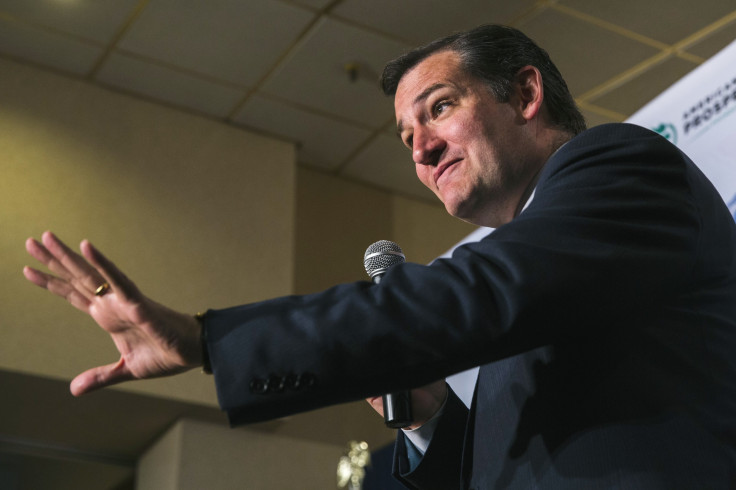 Update 10:20 p.m. EDT: Rep. Ralph Hall, R-Texas, at 91 the oldest member of the U.S. House ever, has been defeated in his primary runoff by little-known challenger John Ratcliffe, the AP reports.
Hall, who once had a brush with the notorious outlaws Bonnie and Clyde, first came to Congress in 1980. Ratcliff, 48, who was backed national conservative groups, has no Democratic opponent and is assured of election in November.
Update 9:40 p.m. EDT: Dan Patrick and Ken Paxton have both won their races, the AP reports.
Original story:
(Reuters) - Texas conservatives are hoping to win two major Republican runoff elections on Tuesday, for lieutenant governor and attorney general, underscoring the Tea Party's enduring influence in the state.
Those two races were left undecided after no single candidate crossed the 50 percent threshold in the March 4 Republican primary, setting the stage for what has been a bruising runoff election between establishment candidates and conservative challengers who have the backing of both the Tea Party movement and its Texas star, Sen. Ted Cruz.
The winner of Tuesday's runoffs will go on to face a Democrat in the November elections.
In the race for Lieutenant Governor, Tea Party favorite state Sen. Dan Patrick took 41.5 percent of the vote in the four-candidate March primary, and is favored to win on Tuesday. The three-term incumbent, David Dewhurst, finished with 28 percent.
The runoff race for state attorney general features a similar showdown, after Tea Party-backed state Sen. Ken Paxton took 44 percent of the primary vote and state Rep. Dan Branch won 34 percent.
The current attorney general, Republican Greg Abbott, already has his party's backing to face Democrat Wendy Davis in the race for Texas governor in November.
Nationally, the movement for smaller government that takes its name from the 18th century U.S. revolt against British colonial rule has seen its strength wane this year. That does not appear to be the case in Texas.
"Republican politics in Texas has become a race to the right," said Republican strategist Bill Miller. "I do think the Republican Party could be eclipsed by the Tea Party here."
One exception to the Tea Party's expected dominance on Tuesday could come in a Dallas-area congressional race. Republican Rep. Ralph Hall, a 91-year-old lawmaker running for an 18th term, is favored over his Tea Party-backed challenger, John Ratcliffe, a former U.S. attorney.
Hall, the oldest serving member of the U.S. House, has a host of conservative backers of his own, including Rep. Michele Bachman, R-Minn., and former congressman Ron Paul, a Texan.
While Ratcliffe, 48, has tried to use Hall's age against him, Hall has embraced it. In a television ad, Hall pointed to a wrinkle and said he had earned it battling liberal policies.
"By gosh, I've got room for a few more wrinkles," he said.
© Copyright IBTimes 2023. All rights reserved.