'Teachings About Satanism,' Docs Praising Russian Invasion Found In Ukraine Church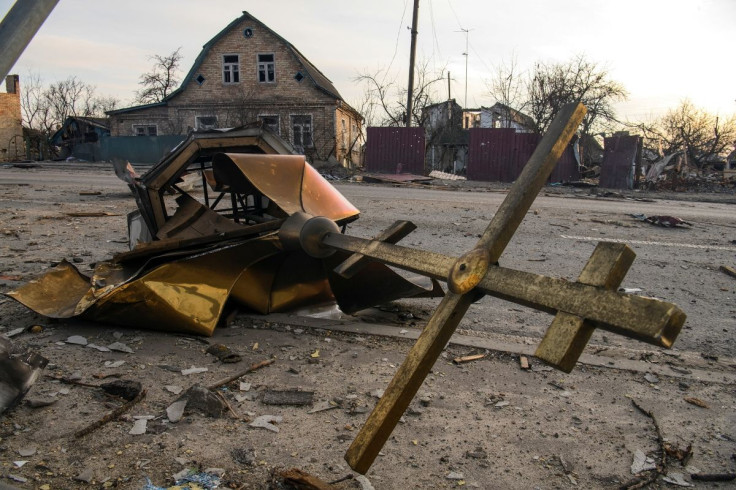 KEY POINTS
"Teachings about Satanism" were found in territories belonging to the Ukrainian Orthodox Church
Ukrainian authorities discovered pro-Kremlin literature and Nazi symbols at the sites as well
They also uncovered people who were using anonymous messengers to contact Russians
Ukrainian authorities said they discovered "teachings about Satanism," among other things, in facilities of the Russian-affiliated Ukrainian Orthodox Church of the Moscow Patriarchate (UOC-MP).
The Security Service of Ukraine (SSU) found the materials inside warehouses that were on the territories of the UOC-MP's dioceses in the Ukrainian provinces of Rivne, Zakarpattia and Zhytomyr, the intelligence agency announced in a statement.
Pro-Kremlin literature, Nazi symbols and texts of prayers for Russian bishop Vladimir Mikhailovich Gundyayev, also known as Patriarch Kirill of Moscow, were discovered at the sites as well, according to the SSU.
Brochures praising Russian forces in the ongoing invasion of Ukraine and propaganda books by Russian authors justifying their country's unprovoked assault were also allegedly found in the Saint Nicholas Monastery in Zakarpattia.
Additionally, SSU employees discovered hidden Belarusian money and brochures written by Belarusian and Russian authors that called on Ukrainians to make peace with the "fraternal" Russian people, the service said.
Meanwhile, security measures carried out in the Zhytomyr convent of St. Anastasia of Rome and two hermitages in Zhytomyr uncovered people who were in contact with Russian citizens.
These individuals were in hotel complexes near churches and used anonymous messengers to communicate with the enemy, according to the SSU.
It was unclear if these individuals or the UOC-MP faced any charges.
All the seized materials have been sent for examination "to take further procedural actions and bring the culprits to justice," the SSU said.
Patriarch Kirill of Moscow is the head of the Russian Orthodox Church, which is historically linked with the UOC-MP.
While the UOC-MP condemned Russia's invasion, Kirill claimed the conflict was justified and praised the Russian soldiers who participated in it.
Ukraine's National Security and Defense Council proposed to ban Russian-affiliated religious groups, Ukrainian President Volodymyr Zelensky revealed in a recent televised address.
"We will ensure the full independence of our state. We will ensure, in particular, spiritual independence. We will never allow anyone to build an empire inside the Ukrainian soul," he said.
Satanism can refer to any of the religious or countercultural movements that are centered on the figure of Satan, or the Devil.
Despite its association with the figure that Christianity and Judaism regard as the embodiment of absolute evil, some modern Satanist movements do not promote or practice evil in any literal sense, according to the Encyclopedia Britannica.
However, they may profess extreme forms of individualism and ethical egoism as well as reject traditional Abrahamic religions, particularly Christianity, as hypocritical and repressive.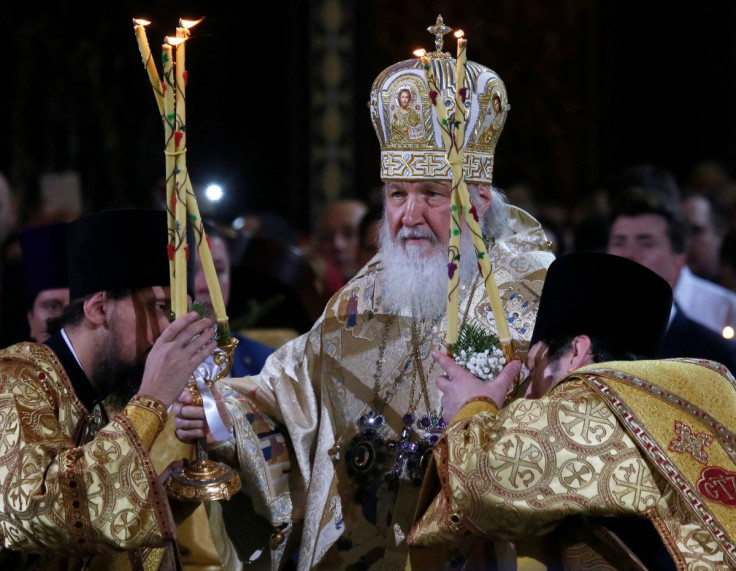 © Copyright IBTimes 2023. All rights reserved.