Ted Nugent Implies He'll Kill Obama: Secret Service Looking Into Explosive Comments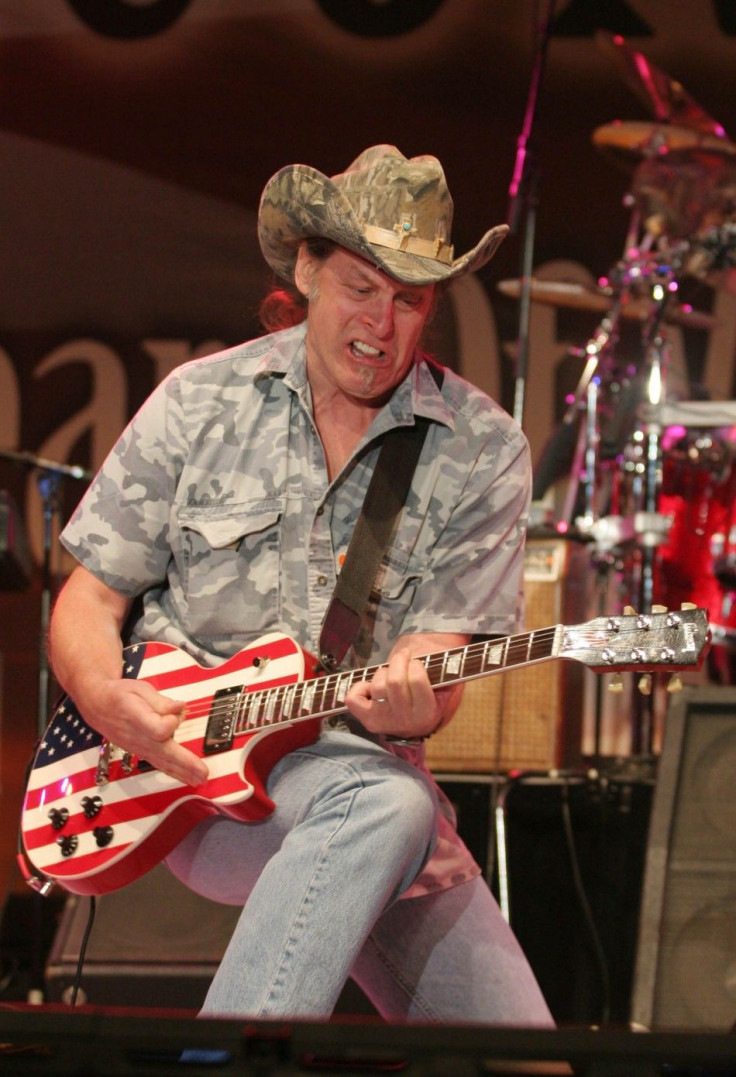 Calls are mounting for Republicans and specifically, Mitt Romney, to denounce right-winged rocker Ted Nugent's suggestion that he'd kill President Obama as the Secret Service says they're looking into the matter.
If Barack Obama becomes the president in November again, I will be dead or in jail by this time next year, Nugent told the NRA's annual convention in St. Louis over the weekend, Right Wing Watch reported. Nugent, an outspoken gun rights advocate, is an NRA board member and surrogate for likely Republican presidential candidate Mitt Romney.
Nugent spoke at the convention to push NRA members to persuade others to vote for Romney.
A Secret Service spokesman said agents are aware of Nugent's comments and we'll conduct an appropriate follow up, New York magazine reported.
Nugent implying that he would kill Obama is not the only controversial statement he made at the NRA convention.
He called the president a criminal and the Obama administration vile, evil and America-hating.
Nugent's rhetoric led U.S. Rep. Debbie Wasserman Schultz (D-Fla.), chairwoman of the Democratic National Committee, to ask Romney to condemn the comments.
Romney surrogate Ted Nugent's comments about Pres. Obama are vile & beyond the pale - and the Romney campaign should denounce them immediately, the congresswoman and DNC chair tweeted.
The Romney camp has not made any statements yet about Nugent.
Ellen Canale, spokeswoman for the DNC, was similarly puzzled why Romney has not spoken about the Nugent controversy.
Where is @MittRomney on this one?? she tweeted.
Liberal activist Donna West used the hashtag #HedranktheredKoolAid to describe Nugent.
I've always thought that Ted Nugent was an idiot, she tweeted. He proved it yet again with his comments about the president.
© Copyright IBTimes 2023. All rights reserved.