Teen Allergic To Strawberries Allegedly Humiliated, Threatened By Thomas Cook Flight Crew
A 19-year-old girl claimed Tuesday that a Thomas Cook cabin crew threatened to remove her from a plane because of her severe strawberry allergy. The incident took place when she was flying to Manchester, England, from the Greek island of Zakynthos Thursday.
Chloe Fitzpatrick and her boyfriend Matthew Higson were reportedly boarding the flight when she informed the crew of her airborne allergy to all strawberry products. She looked through the menu and flagged up two products — rose wine and berry Magners cider — and staff agreed not to serve the drinks.
The staff also agreed to make an announcement to passengers regarding this. However a few minutes after the pair took their seats, one of the staff members came over and told Fitzpatrick she was "not comfortable" having someone with allergy on the flight, Lancashire Telegraph reported. She was told to figure out her own way home.
"I was told I would have to sort out an alternative way home. She then listed times where other passengers who had been refused to fly due to their allergies. She said the pilot had agreed with her and was not comfortable having such a passenger on board. I was then told it was an unfair expectation to refuse other passengers full access to the onboard menu," she said.
She was then told that "It would affect other passengers' flying experience and that cabin crew were not going to cater for one person 'at the expense of the other 200."
"The manager then asked if she could serve the products just to customers at the front of the plane. She appeared to have no understanding of the concept of an airborne anaphylactic allergy. I felt belittled and patronised and embarrassed about my condition," she continued.
However, the crew eventually removed the products from sale and Fitzpatrick was allowed to remain on the flight.
She said she was left embarrassed as the announcement was made right in front of her and all the passengers were looking at her.
Fitzpatrick, from Bolton-by-Bowland in the Ribble Valley, was diagnosed with the condition when she was 10 months old and this was her first trip without her parents. She said she always used to inform the cabin crew of her allergy when she travels and never had an issue.
"I feel very badly let down by Thomas Cook and find it difficult to comprehend the difference in attitude of the cabin crew on our way to Zakynthos compared to the way I was treated on the return flight home. On our outbound flight the cabin crew were so understanding and could not have done more for me. I hope lessons can be learned from my experience and that they will review their cabin crew training," she said.
"The safety of our customers and crew is always our first priority. When a customer lets us know that they have an allergy, the cabin manager will share the information with the captain and crew as part of their pre-flight briefing to decide on the best course of action, based on the severity of the allergy," Thomas Cook Airlines told Fox News.
"On speaking with both Ms. Fitzpatrick and the captain, the cabin manager made an announcement to all customers asking them to refrain from opening products containing strawberries that they may have brought on board, and advised that no products containing strawberries would be sold on the flight," the airlines stated.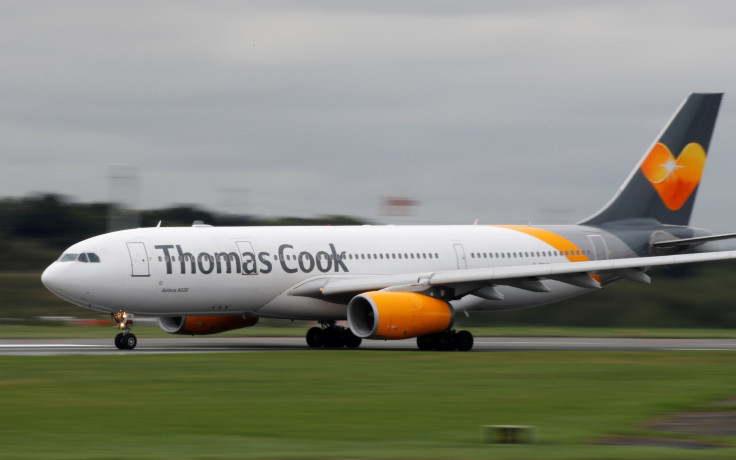 © Copyright IBTimes 2023. All rights reserved.
FOLLOW MORE IBT NEWS ON THE BELOW CHANNELS