Teen 'Almost Died', Head Size Doubled After Allergic Reaction To Hair Dye
A 19-year-old French student recently posted photos of herself after her head doubled in size following a severe allergic reaction to a hair dye.
Estelle, a student from Paris, said in an interview with Le Parisies on Wednesday that she almost died and was left fighting for breath due to the extreme reaction caused by the chemical paraphenylenediamine (PPD), which is found in 90 percent of hair dyes.
She said she bought the dye from a local supermarket and followed the instructions on the box. Estelle, however, admitted that instead of carrying out a patch test for 48 hours, she applied the dye in just half an hour.
Her scalp immediately started to itch and after a while, the top of head started to swell up. She rushed to a nearby pharmacist and treated herself with some antihistamines. She also applied a cream on the scalp before going to bed. She woke up the following morning with a swollen head measuring 63 centimeters (24.8 inches).
"I could still see; here I was struggling to breathe. My forehead had doubled in volume. My head was like a light bulb," she said.
Her tongue also started swelling up after which she was rushed to a hospital.
"The doctors gave me an adrenaline puncture and kept me there all night," she said, adding the next day she was out of danger.
Her mother believes Estelle's case will raise awareness about the dangers of PPD.
"It's true that she didn't follow the instructions word for word, but the warning has to be clearer," she said.
Estelle too hopes the same. "I almost died, I don't want something similar to happen to other people," she said.
She received several messages from people after she posted the photos on social media with some even telling her "that's why it is necessary to make a color at a professional and not at home."
Dr. Catherine Oliveres-Ghouti, a Paris-based dermatologist, said though one in two people dye their hair, only two to three percent are allergic to PPD. She added that though she has seen cases like "eczema, eyes like a rabbit and swollen head," cases as extreme as Estelle "remain rare."
"PPD is also found in dark clothes such as jeans and also black tattoos," she said adding that dermatologists have made "a lot of alerts about it." She also warned consumers to "never dye without testing it on your skin for 48 hours."
Symptoms of hair dye allergy include inflammation of scalp, ears, beard, or neck and itchy eyes. Some may also have difficulty swallowing and respiratory problems such as wheezing and sneezing. In rare cases, people may have anaphylactic allergic reaction the symptoms of which may include hives, swelling of the face and airways and a drop in blood, Medical News Today reported.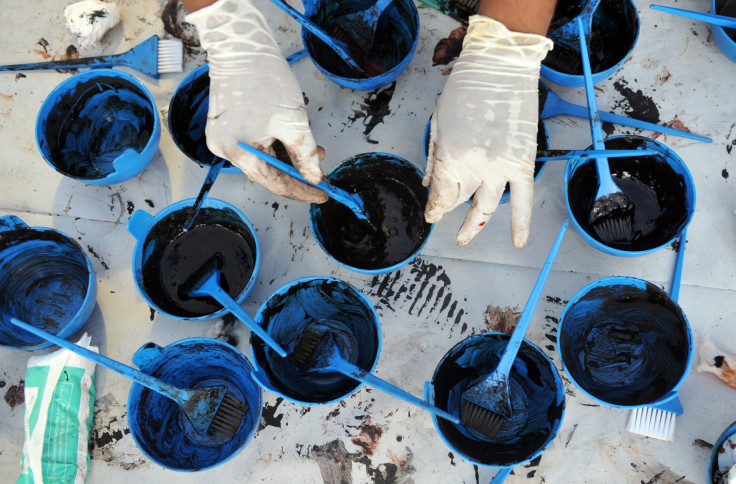 © Copyright IBTimes 2023. All rights reserved.