Teen Dies Minutes After Receiving Second Pfizer COVID-19 Vaccine Shot
KEY POINTS
The girl had also experienced adverse reactions following her first Pfizer shot
The 9th grader vomited blood and fell into a coma after receiving her second shot
Six people in Vietnam have died due to adverse reactions to the Pfizer COVID-19 vaccine
A teenage girl in Vietnam died less than half an hour after she received her second dose of the Pfizer-BioNTech vaccine, the local medical center said.
The 9th grader, whose identity was not released by authorities, died Tuesday. She received her first Pfizer shot on Dec. 3, 2021, and experienced adverse reactions, including dizziness and difficulty breathing.
The teen, from the Phu Tho province, was immediately taken to the Ha Hoa District medical center where she received treatment and later recovered.
She received her second dose of the Pfizer vaccine Monday, and again developed adverse reactions such as tightness in her chest, dizziness, breathing difficulties and seizures, according to VN Express.
The girl received emergency treatment from medical officers at the vaccination site before being transferred to the Ha Hoa District medical center. Her condition rapidly deteriorated upon arrival at the hospital where she began to vomit blood. She later fell into a coma and died. Her family was informed of her death Tuesday morning.
Authorities for the Phu Tho Department of Health have not yet confirmed the girl's cause of death, but some attributed it to an "overreaction" to the Pfizer shot.
The teen is the sixth person in Vietnam to have died due to adverse reactions to the Pfizer COVID-19 vaccine shot. In late December, a 23-year-old woman from the Lao Cao province died hours after receiving her second shot.
The 9th grader's death comes as Vietnam is considering administering COVID-19 vaccines to children aged 5 to 11. The country's health ministry has submitted a tentative vaccination plan to the Vietnamese government and is currently awaiting approval. However, officials for the ministry also noted the World Health Organization has yet to formally issue guidance for vaccinations in children belonging to the 5 to 11 age group.
"Therefore, the Ministry of Health works very carefully, scientifically and objectively on the basis of reference to inoculation programs of all countries," Nguyen Thanh Long, the Minister of Health, told local media, according to The Star.
As of Thursday, Vietnam administered 168,960,116 doses of COVID-19 vaccine, enough to fully inoculate 87.6% of the population, according to a data analysis by Reuters.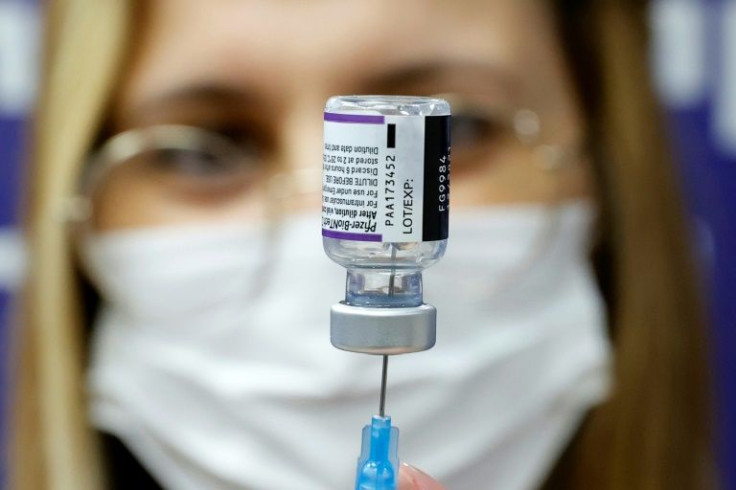 © Copyright IBTimes 2023. All rights reserved.