Teen Pilot's Around-The-World Journey Delayed By Frigid Weather Conditions
KEY POINTS
Zara Rutherford's journey was delayed due to bad weather
Her plane struggled with the temperature while flying over northern Russia
Rutherford is aiming for the title held by American Shaesta Waiz
A 19-year-old teen pilot's dream of becoming the youngest woman to fly solo around the world has been delayed by three weeks due to frigid weather conditions.
Belgium's Zara Rutherford had initially planned to circumvent 52 countries in the world spanning 32,000 miles by Christmas, but got stuck due to the bad weather. She was forced to spend a month each in both Russia and Alaska due to "visa and weather issues."
Rutherford, who started the journey on Aug. 18, now hopes to complete the journey by mid-January.
The young aviator had arrived in Seoul, South Korea, on Dec. 11, and from there travelled to Taipei, Taiwan. She then set out for the Philippines and landed there on Jan. 2, Pressreader reported. "It has been challenging," Rutherford, who has been eyeing the Guinness World Record, told reporters at Gimpo International Airport in Seoul after finally arriving from Vladivostok, Russia, Accuweather reported.
While in Russia, Rutherford had shared an image of herself standing in front of her Shark Aero ultralight plane. "At this rate, by the time I get home, I'll be fluent in Russian," she wrote.
The Arctic climate got the best of her plane as it had to power through the lowest temperature. Rutherford flew over Siberia to Magadan, where she was forced to halt for a week due to bad weather. On Nov. 9, she pulled up in a town called Ayan because her plane needed de-icing. Rutherford ended up being stuck there for three weeks due to heavy snow.
She said she had to think of using the parachute for an emergency landing at one point in case the engine stopped. "That was scary because if for any reason the engine stops, I think I could survive. I could either land on the land or ditch the parachute in the water, and I'll be OK," Rutherford told Reuters.
The teen pilot spent her Christmas in Singapore, and reached Sri Lanka on Tuesday. She will now head to India, United Arab Emirates, Saudi Arabia and Egypt, and then back into Europe.
Rutherford, who is set to start college next year and aspires to become an astronaut, hopes her journey will motivate more young girls to take up STEM (science, technology, engineering, and mathematics) courses.
Rutherford is currently aiming for the title held by American Shaesta Wais, who became the youngest woman to fly solo around the world when she was 30. The youngest male record holder, Mason Andrews, was 18 years old when he completed the journey in 2018.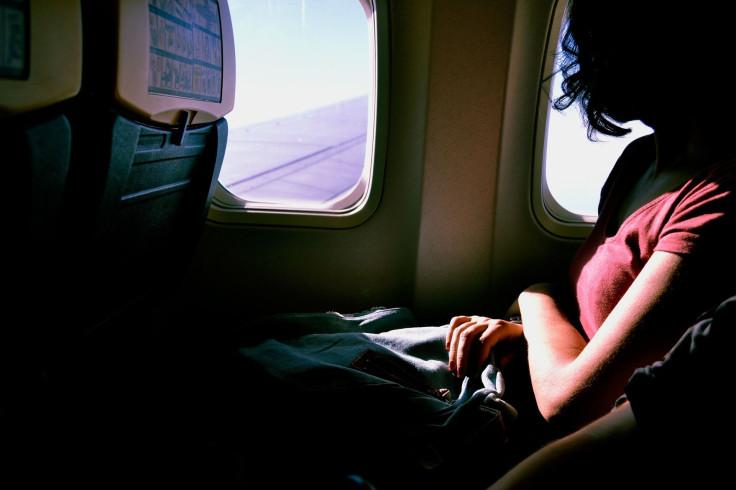 FOLLOW MORE IBT NEWS ON THE BELOW CHANNELS