Teen Steals, Crashes Lexus After Owner Refuses To Buy Him Cigarettes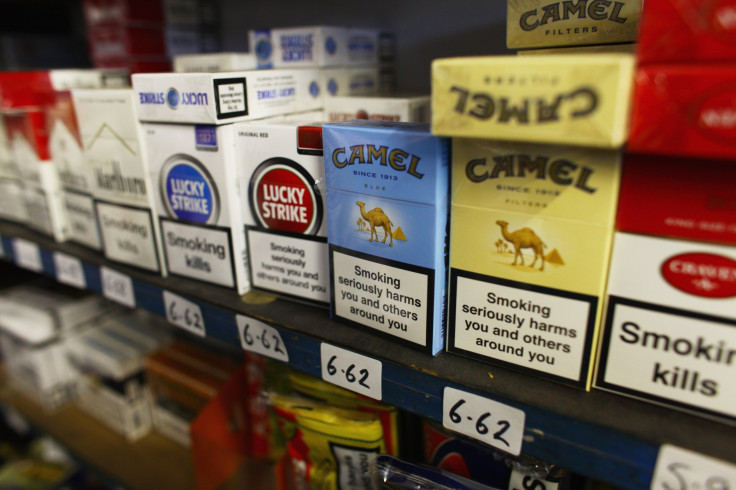 A common gas station occurrence turned violent Monday, as a Minnesota teen stole a Lexus out of spite for its owner, who would not buy him cigarettes. Parker Steven LaFromboise, 17, commandeered the unidentified victim's car for a joyride after his request for smokes was rebuffed outside a St. Paul, Minnesota, gas station, the St. Paul Pioneer Press reported.
According to the Pioneer Press, the incident started as something adults encounter regularly, as LaFromboise waited outside a SuperAmerica gas station and asked the victim to buy him cigarettes. When the victim said no, LaFromboise stole the victim's Lexus, driving away from the station faster than 70 miles per hour while police tried to pull him over.
The teen then sped through a red light and collided with a pickup truck, whose driver got a broken nose. After the crash, LaFromboise ran from the car before being caught. Curiously, the Lexus owner said he never let go of his key fob, so LaFromboise should not have been able to start the car. After being arrested, LaFromboise claimed he did not remember a great deal of the event.
Though it does not usually end this way, teens hanging around outside gas stations to ask adults to buy them cigarettes to get around the minimum age requirement are a common sight.
This is despite the fact that, according to the U.S. Department of Health & Human Services, regular adolescent tobacco use actually went down in the past four decades. That said, one-in-three teens reported having tried a cigarette at least once in 2015. Adolescent smoking rates also differed significantly across racial and regional lines that year.
© Copyright IBTimes 2023. All rights reserved.
FOLLOW MORE IBT NEWS ON THE BELOW CHANNELS