Tensions Plague Zimbabwe Presidential Election As Flawed Registration Period Ends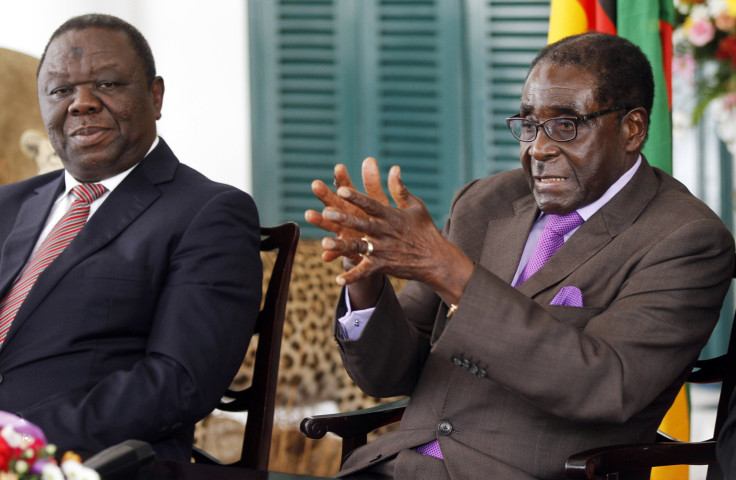 Electoral preparations are off to a troubling start in the southern African nation of Zimbabwe, which will vote for a new president on July 31.
A month-long voter registration period technically ended with the closing of voters' rolls on Wednesday, but many citizens were unable to secure the right to cast a ballot. The Zimbabwean newspaper NewsDay estimated that thousands of citizens were effectively denied a chance to participate in the election. Many of those who did register were forced to wait in line for hours, due largely to the slow pace of registration under the Zimbabwe Electoral Commission.

The Movement for Democratic Change, or MDC, the main opposition party, condemned the process in a statement on Tuesday.

"As a party, we believe it would be a travesty of justice and a violation of people's rights if this exercise is closed when we have people wishing to register to vote," it said.

Zimbabwe also faces fiscal challenges; the government has been forced to freeze payments to departments in a desperate attempt to plug an $85 million shortfall in election funding, the Associated Press reports.

Difficulties notwithstanding, this could be a history-making election for Zimbabwe, which has had the same party in power -- the Zimbabwe African National Union-Patriotic Front, or ZANU-PF -- since the country gained independence in 1980. President Robert Mugabe, 89, has mastered the art of suppressing dissent, but MDC candidate Morgan Tsvangirai, 61, seems confident that this election -- his third attempt to unseat Mugabe -- will yield different results, despite the fact he has tried and failed to implement sweeping reforms to ensure electoral fairness.

"We don't think even God wants Zimbabwe to remain in a permanent state of suffering," Tsvangirai said during a campaign speech this week, according to Reuters. "We know that we did not get the reforms that we wanted but because we are people who believe in God, we will succeed."

Mugabe first took office as Zimbabwe's leader in 1980, when the country overthrew minority white rule. He was widely respected, having played a leading role in the fight for independence. In the 33 years since, Mugabe has seen his reputation suffer both domestically and abroad.

Zimbabwe has made little developmental progress over the past three decades. Poverty and hunger are widespread and infrastructure is in shambles. The landlocked country has substantial mineral assets -- most notably diamonds -- but those revenues are regularly embezzled by government officials. Dissent has grown over the past decade, but Mugabe effectively suppressed political opposition movements.

Polls had Tsvangirai in the lead when he ran for president against Mugabe in 2008, but ZANU-PF waged a campaign of vote-rigging, intimidation and violence that prompted Tsvangirai to drop out. Meanwhile, ZANU-PF security forces and party supporters carried out human rights abuses against civilians, including rapes, beatings, extrajudicial imprisonment and killings.

Regional powers in the form of the Southern African Development Community stepped in to broker a power-sharing arrangement; Tsvangirai now serves as Mugabe's prime minister, but this coalition has been far from harmonious; Tsvangirai and many MDC members in parliament have reported being persecuted or harassed by officials loyal to ZANU-PF.

Zimbabwe is uneasy in the run up to July 31, with many worrying that the poll will bring a repeat of the 2008 violence. Tsvangirai hopes that with Mugabe facing old age and the international community watching more closely than ever, the time for change is now.

"We just don't want to remove ZANU-PF and Robert Mugabe," Tsvangirai said during his speech this week. "But we are here to provide a better future."
© Copyright IBTimes 2023. All rights reserved.