Terrorist Groups Like ISIS, Al Qaeda Attract More Than 25,000 Foreign Fighters: UN Report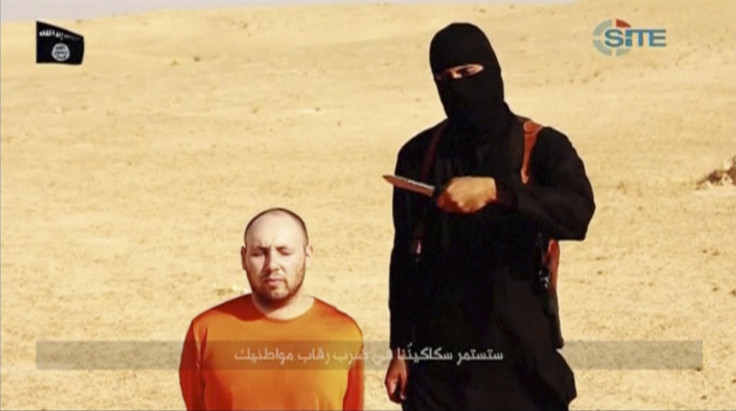 More than 25,000 foreign fighters from over 100 nations are estimated to have left their home to join terrorist organizations such as al Qaeda and the Islamic State group in Iraq, Syria and other countries, according to a new report released by the United Nations.
The number of foreigners fighting for terrorists worldwide has increased by 71 percent between mid-2014 and March 2015, a panel of experts monitoring U.N. sanctions against al Qaeda said in the report, obtained by the Associated Press (AP). The report, submitted to the U.N. Security Council, also said that Syria and Iraq together accounted for more than 20,000 foreign fighters, who went there to fight mainly for ISIS, but also joined the al-Nusra Front, a branch of al Qaeda operating in Syria and Lebanon.
The flow of foreign fighters "is higher than it has ever been historically," experts said in the report, adding that the overall number has "risen sharply from a few thousand ... a decade ago to more than 25,000 today." The panel also said that foreign fighters in Syria and Iraq are living and working in "a veritable 'international finishing school' for extremists."
Other than Syria and Iraq, Afghanistan is also estimated to have about 6,500 foreign fighters active in the country, while hundreds of foreigners are fighting in Yemen, Libya and Pakistan. In addition, nearly 100 are fighting with terrorists in the Sahel countries in northern Africa as well as in the Philippines, AP reported, citing the report.
In terms of the countries that the fighters come from, the report said that a "high number" of foreigners are from Tunisia, Morocco, France and Russia. There has also been an increase in fighters from countries like Maldives, Finland and Trinidad and Tobago.
Although ISIS is defeated in Syria and Iraq, it could help scatter violent foreign terrorist fighters across the world, raising concerns for governments that are currently focusing on mitigating threat from fighters returning home, the report said.
Foreign fighters and their networks "pose an immediate and long-term threat" and "an urgent global security problem," the report said. With globalized travel, the chance of a foreign terrorist attack "is growing, particularly with attacks targeting hotels, public spaces and venues."
Last month, an 18-year-old British man was arrested in Birmingham, England on suspicion of preparing to travel to Syria to join ISIS. The incident followed another interception by Turkish authorities of two British teens and a man, who were believed to have been on their way to Syria.
© Copyright IBTimes 2023. All rights reserved.
FOLLOW MORE IBT NEWS ON THE BELOW CHANNELS