Tesla Affected By US-China Trade War, Increases Prices In Beijing Over Tariffs
Tesla Inc. on Aug. 30 will increase the prices of the Model S, 3 and X electric vehicles (EVs) it sells in China. It might also implement another price hike in December if both the United States and China go ahead with their threatened tariff hikes that same month.
A week ago, China's State Council announced a 25% tariff effective Dec. 15 on U.S. cars exported to China such as those sold by Tesla. It imposed a 5% levy on auto parts and components, also effective Dec.15.
China was supposed to have implemented these tariffs in April but held off in the hope negotiations to either end or mitigate the trade war would bear fruit. This has not occurred.
"In response to the measures by the U.S., China was forced to take countermeasures," said the State Council in a statement.
"The Chinese side hopes that the U.S. will continue to follow the consensus of the Osaka meeting, return to the correct track of consultation and resolve differences, and work hard with China to end the goal of ending economic and trade frictions."
Trump, however, responded by raising duties on $250 billion in Chinese goods to 30% from 25% and boosting tariffs on another $300 billion in products from 10% to 15%. He also ordered U.S. firms to flee China, an order he later walked back on after realizing its impossibility of enforcement.
Tesla is being badly hurt by the trade war that sparked in 2018. Sources in the know and cited by media said Tesla originally intended to implement the price hike in September after the yuan weakened significantly against the U.S. dollar.
These same sources said Tesla is now also seriously considering another price hike in December after China's new tariffs bite. Tesla has no choice but to ship as many of its EVs to China before Dec. 15 to escape the massive new taxes.
"Tesla will also try to ship more cars to China before December, before the tariff hikes," said one of the sources.
China's retaliatory tariffs came after Trump two weeks ago abruptly ended a trade war ceasefire by threatening to impose 10% tariffs on $300 billion worth of Chinese exports to the U.S. Some of those tariffs were moved to December to avoid increasing the prices of popular consumer items such as smartphones.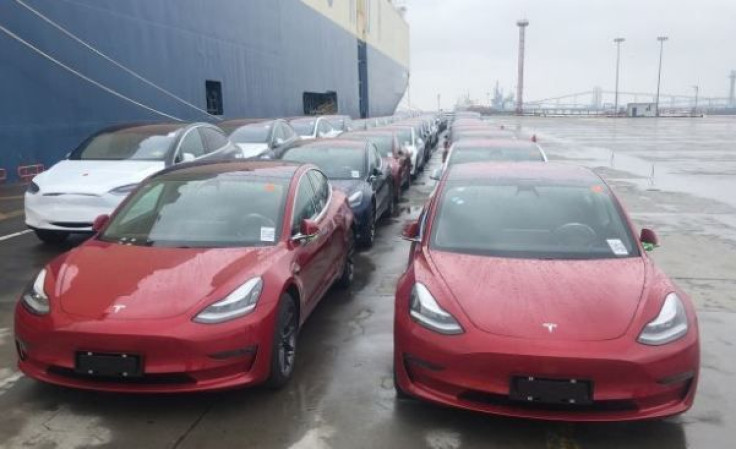 © Copyright IBTimes 2022. All rights reserved.
FOLLOW MORE IBT NEWS ON THE BELOW CHANNELS