Tesla CEO Elon Musk's Promises Are 'A Lot Of Horses--t', Says David Einhorn
Hedge fund manager David Einhorn is no fan of Elon Musk and the billionaire made this known Monday when he called out the Tesla CEO for his promises, calling it "a lot of horse---t."
On Monday, the founder and president of Greenlight Capital slammed Musk's promises about Tesla's self-driving vehicles as "a lot of horse---t."
Einhorn made this scathing comment at the unlikeliest of events -- a fund raiser to fight pediatric cancer sponsored by the Sohn Conference Foundation. He then continued to hammer at the founder of Tesla Inc and SpaceX.
"Napoleon once said, 'Never interrupt your enemy when he's making a mistake,' so I won't," said Einhorn.
"Just watch the screen."
Einhorn then unleashed a few choice slides showing Musk's frowning face behind Musk's failed or frivolous promises and proclamations. Among these digs at Musk:
"It's financially insane to buy anything other than a Tesla. They will be like owning a horse in three years," -- Elon Musk, April 22, 2019
"A Tesla will be worth $150,000 to $250,000 in 3 years." -- Elon Musk, May 2, 2019
"That's a lot of horses--t," asserted Einhorn.
He reinforced this diatribe with a slide of a poop emoji replacing Musk's face, inspiring some laughter from the audience.
His running feud with Musk and Tesla goes back years and is the stuff of tech folklore.
In August 2018, Musk sent Einhorn a pair of short shorts to console one of the world's highest-paid hedge fund managers for losing millions in a failed attempt to short Tesla's stock price. Einhorn showed off the shorts in a tweet and got back at Musk by writing:
"I want to thank @elonmusk for the shorts. He is a man of his word! They did come with some manufacturing defects. #tesla."
Shares of Tesla rose nearly 30 percent in the second quarter of 2018, making it the second-biggest losing position for Einhorn's fund, Greenlight Capital, according to Bloomberg.
Einhorn continued to slam Musk by telling Greenlight clients Tesla still has problems with cash flow, efficient production capabilities and increasing competition.
"The odd thing is that while investors claim to be interested in the long-term growth of TSLA (as the valuation certainly can't be supported by the current loss-making enterprise), the company is focusing investors on very short-term goals," said a Greenlight note to its clients.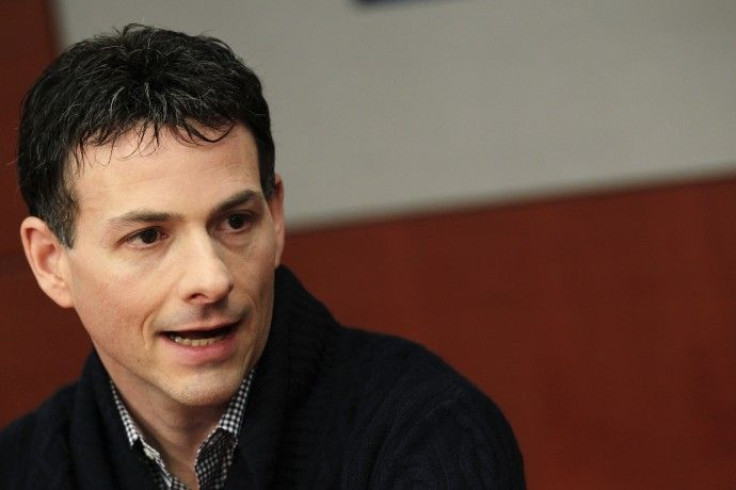 © Copyright IBTimes 2023. All rights reserved.