Tesla Model 3 Is Not The Safest Car Ever Tested, US Regulator Claims
Tesla Inc. seems to have kept disregarding a federal government demand it stop advertising its Model 3 as the safest car ever tested in the United States.
In 2018, the National Highway Traffic Safety Administration (NHTSA) took issue with Tesla's claim occupants of its Model 3 luxury sedan have "the lowest probability of injury of all cars the safety agency has ever tested." Tesla has stood by this claim, which still remains on the company's website.
Fed up with Tesla's non compliance with its requests, NHTSA sent a cease-and-desist letter dated October 17, 2018 to Tesla CEO Elon Musk, saying it "is impossible to say based on the frontal crash results or overall vehicle scores whether the Model 3 is safer than other 5-Star rated vehicles."
NHTSA told Musk this wasn't the first time Tesla violated its guidelines for using the federal crash test data in marketing or advertising. It said it was referring Tesla to the Federal Trade Commission's (FTC) Bureau of Consumer Protection to investigate if the company had engaged in unfair or deceptive acts.
Tesla's response to the NHTSA letter sent Oct. 31 defended Tesla's analysis of NHTSA data.
"Tesla's statements are neither untrue nor misleading," said the letter sent to NHTSA from Tesla deputy general counsel Al Prescott. "To the contrary, Tesla has provided consumers with fair and objective information to compare the relative safety of vehicles having 5-star overall ratings."
Tesla reveals that since 40 percent of cars now have 5-star safety ratings from NHTSA, "it is more important than ever to help consumers differentiate."
It isn't clear from the documents if NHTSA or the FTC are pursuing legal action against Tesla at this time.
The flap seems to have been triggered by Tesla's interpretation of the five-star test ratings in every category awarded by the NHTSA to the Model 3 after the release of crash test results in September 2018.
Tesla interpreted the data from the test to mean the Model 3 achieved "the lowest probability of injury of any vehicle ever tested by NHTSA." The NHTSA said this isn't what its test results meant to convey.
NHTSA seems to have been put off by Tesla's announcement that "Based on the advanced architecture of Model S and Model X, which were previously found by the National Highway Traffic Safety Administration (NHTSA) to have the lowest and second lowest probabilities of injury of all cars ever tested, we engineered Model 3 to be the safest car ever built. Now, not only has Model 3 achieved a perfect 5-star safety rating in every category and sub-category, but NHTSA's tests also show that it has the lowest probability of injury of all cars the safety agency has ever tested."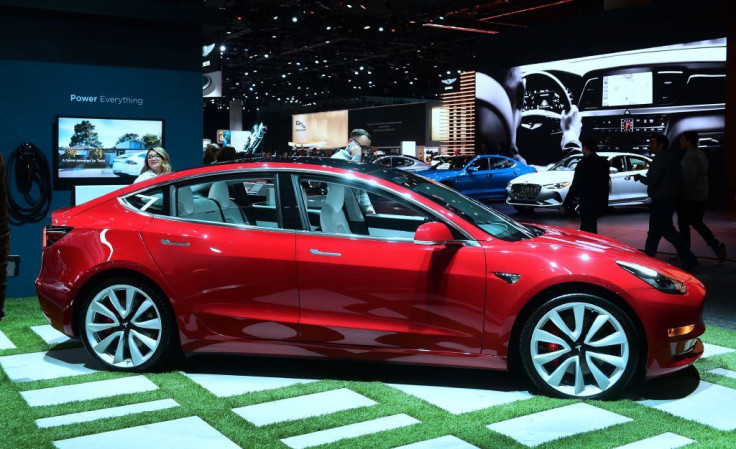 © Copyright IBTimes 2022. All rights reserved.
FOLLOW MORE IBT NEWS ON THE BELOW CHANNELS