Tesla Model S Critical Backlash: Five Main Problems With Electric Car Identified In Recent Reviews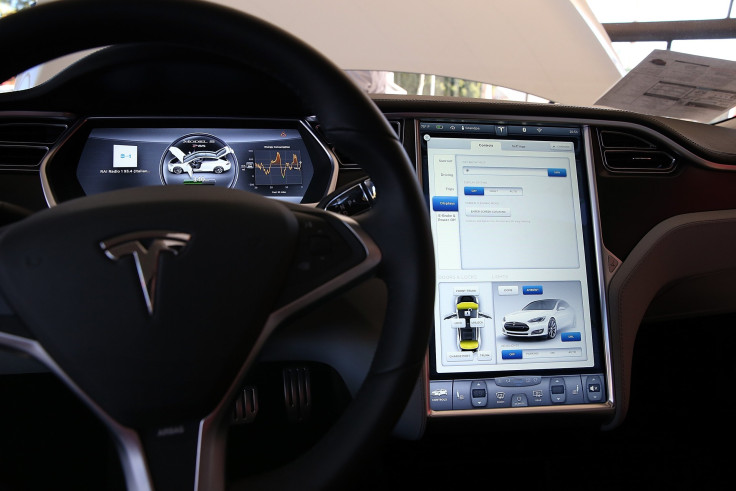 It's been virtually all accolades for Tesla's Model S -- from the automotive press, electric-vehicle fanatics and Wall St. analysts whose reviews have helped boost the company's stock price nearly 650 percent since early 2013. But here's where the rubber meets the road: The car has now been out long enough to be thoroughly tested, and the reviews so far have brought the early hype a little more down-to-earth.
These so-called dependability reviews are important because they reflect how cars respond in the real world, after that new-car aura has dissipated. If the Model S doesn't fare well in long-term dependability, its resale value will be negatively affected.
"Given the number of bits and pieces Tesla has replaced on our car, it might be tempting to guess that its reliability score will go down. The reality is, it might," ConsumerReports.org said in its review Monday of a Model S driven nearly 16,000 miles. Later this year the product tester will review feedback from Tesla Model S for its annual reliability survey. Last year, Consumer Reports gave the Model S the highest score of any vehicle it has ever reviewed.
Monday's review comes about two weeks after Edmunds.com listed a few issues of its own with a Telsa Model S driven more than 30,000 miles.
"Our car amassed quite the repair résumé during the past 17 months," Edmunds.com said.
Defenders are quick to point out that Tesla Inc. (NASDAQ:TSLA) is constantly tweaking and improving the car, and that newer ones have corrected many of the issues experienced in older versions. In Tesla's second-quarter conference call, CEO and founder Elon Musk blamed the issues identified by Edmunds.com on "our early production units." Nevertheless, these are two of the earlier reviews of tested vehicles, and as the Model S ages, it will be judged against its luxury-segment competitors in overall reliability. Being an energy-efficient green machine against its gas-burning competitors will only take it so far.
Here are the five main problems identified by Consumer Reports and Edmunds.com and how they were resolved:
#1.) Problem: 17-inch center console touchscreen went blank unexpectedly, preventing access to most vehicle controls, such as opening the charger port cover. In another instance the touchscreen froze and was nonresponsive.
Solution: Tesla service center trailer dispatched to pick up car. Tesla mechanics performed a "hard reset," which fixed the problem. In the case of the frozen touchscreen, the screen was replaced. In other instances, a manual reset fixed the problem.
#2.) Problem: Door handles, which rest flush against the doors, didn't protract, preventing access to the vehicle.
Solution: Company contacted and sent out a wireless firmware upgrade.
#3.) Problem: Front trunk lid didn't respond to a touchscreen command to open.
Solution: Service center replaced front trunk latch.
#4.) Problem: EV charger adapter that allows the Tesla Model S charge form various outlets came apart.
Solution: Replacement part provided free of charge.
#5.) Problem: Car stalled while being driven.
Solution: Drive unit, high-voltage battery assembly and/or 12-volt battery and cables were replaced.
© Copyright IBTimes 2023. All rights reserved.