Tesla Model S: The Only Electric Car In Demand Right Now As Low US Gas Prices Batter Plug-In Car Sales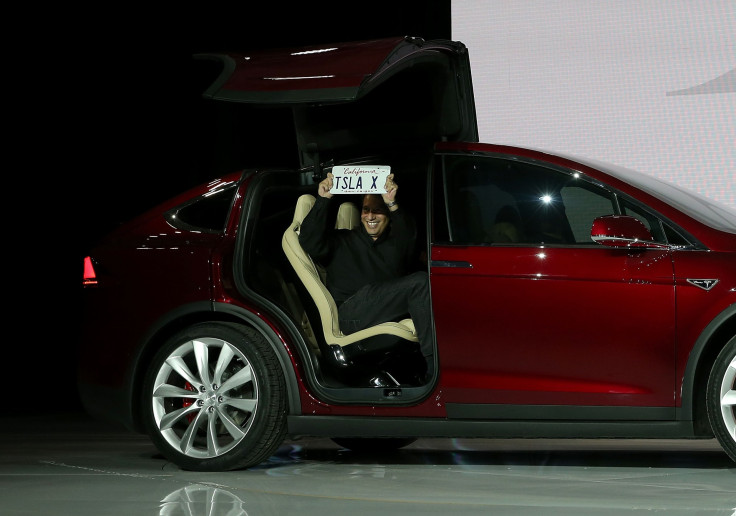 The lowest gasoline prices in years are luring Americans back to gas-burning, lower-fuel-economy SUVs and battering electric vehicle sales -- that is all but Tesla. While sales of popular electric and gas-electric hybrids have plummeted, wealthy Tesla Motors loyalists continue to drive sales of the $75,000 Model S.
Tesla reported late Friday it delivered 11,580 vehicles in the July-September quarter, up from 11,507 units in the previous quarter. The company delivered 33,117 cars to customers in the first nine months of the year, a 52 percent increase from the same period last year.
Tesla delivered its Model X sport utility vehicle to its first customers Tuesday, but the company said only a small number of those vehicles are included in the latest sales data. Unlike other automakers, Tesla only reports sales numbers at the end of each quarter.
The staggering jump in Model S sales this year could use some perspective. Electric car sales make up only a tiny fraction of total auto sales in the U.S. -- well below 1 percent. However, Tesla is largely immune to the problem green-cars generally have, that U.S. demand for electric cars drops as gasoline prices fall.
"Low fuel prices have certainly had a detrimental impact in marketing of vehicles whose value proposition is fuel savings," said Michelle Krebs, a senior analyst for AutoTrader.com in Detroit. "The outlook isn't good either. We expect fuel prices to be down for the foreseeable future."
A crude oil supply glut fostered by a U.S. fracking boom and a downturn in demand from China has sent U.S. gasoline prices to lows unseen since the 2009 Great Recession. Gasoline prices in most parts of the country remain comfortably below $3 a gallon, according to the U.S. Energy Information Administration. GasBuddy.com, a popular online gasoline-price tracker, reporteds prices below $2 a gallon in much of the U.S. South.
Low pump prices haven't boded well for popular alternatives to regular combustion-engine cars, such as the Nissan Leaf electric mini, the Chevrolet Volt gas-electric hybrid, the plug-in version of the Prius hybrid or Ford's Fusion Energi. Compared to recent sales of the most popular electrified cars, Tesla's numbers look great.
But there's a catch. As a small automotive manufacturer with tremendous ambitions -- Tesla wants to sell 500,000 cars a year by 2020 -- the company must meet important targets. Earlier this year the company lowered its 2015 sales estimate from 55,000 to as little as 50,000. Its third quarter performance was effectively a tie with the second quarter.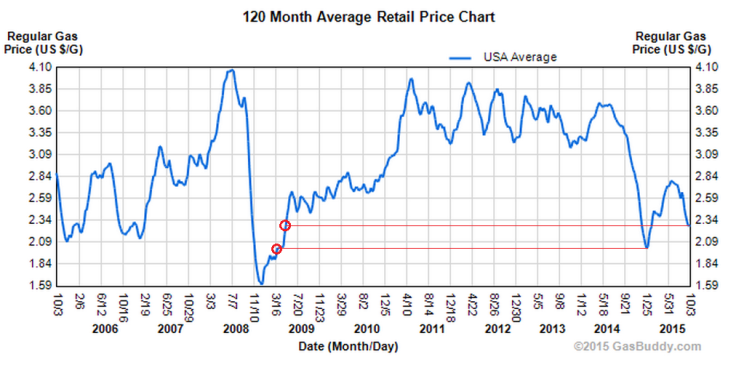 This means that to hit its lowered target, Tesla needs to deliver 16,883 Model S and Model X vehicles before the end of the year. The company has never been able to increase quarter-over-quarter sales by as much as it needs to meet the goal, so the last three months of 2015 will mark another important milestone for the company.
Investors shrugged at the introduction of the Model X. Shares in Tesla Motors Inc. (Nasdaq:TSLA) lost 0.34 percent to $247.57 since the electric SUV introduction on Tuesday. Tesla's share price has gained 11 percent since the start of the year.
© Copyright IBTimes 2022. All rights reserved.
FOLLOW MORE IBT NEWS ON THE BELOW CHANNELS