Tesla Model X Is 'Defective, Dangerous And Unsafe' New Lawsuit Claims
A little-known feature on the Tesla Model X, so obscure it's not even mentioned in the official owner's manual, is at the center of a lawsuit pitting Tesla Inc. against the family of a five year-old girl from Ukraine whose finger was crushed, allegedly by this hidden feature.
This unique feature some Tesla sales people haven't even heard of is called "ice breaker." The ice breaker is a small black cube with a hole in the middle that pops-out to force open a jammed Model X door.
It springs into action after sensors sense a person has difficulty opening the car door. Tesla says ice breaker retracts in about two to three seconds. If it doesn't retract automatically, Tesla says pressing the door handle a second time will retract it.
This quick fix wasn't known to the owner of the Model X, a Ukrainian citizen named Marlen Izzetov, and his five year-old daughter, Milana. Neither was it known to Ukrainian emergency crews that struggled for two hours to free Milana's little finger from the ice breaker.
The distressing incident forced Izzetov to hire California lawyer Dan Tan to file a lawsuit against Tesla in the San Jose Federal Court. Izzetov's lawsuit claims "the Tesla Model X is and was defective, unreasonably dangerous, and unsafe."
Tan agrees and says the ice breaker is "a defect of some sort, obviously, you know."
"We're still waiting for Tesla to tell us what it is," he told Dan Noyes, a reporter for I-Team.
"Is it a design defect that's present on all cars or is this some sort of malfunctioning component on this single car?"
Tan says Tesla should warn Model X owners worldwide about the existence of ice breaker.
"Tesla should inform other people about this situation, about this threat and to put some warning signs on it or to improve the mechanism, to make it more safe."
Tesla is fighting to dismiss Izzetov's lawsuit. Last week, the company filed this motion to have the lawsuit dismissed.
"That your client stuck her finger in the latch mechanism doesn't reveal a defect in the latch but rather an unfortunate and regrettable decision on her part and/or failure of oversight on the part of the adults in the area," said Tesla's Managing Counsel Ryan McCarthy, who seemed to blame Milana for the incident.
Tesla also argues "plaintiffs' cause of action for product liability is ambiguous," and because Izzetov bought the Model X through a reseller and not directly from the company, "plaintiffs do not allege any direct contractual relationship or event with Tesla at any time."
Marlen Izzetov, who says he's a huge Tesla fan, said that since there are no Tesla dealers in Ukraine where they live, he bought the Model X through a reseller in the Czech Republic, 1,200 miles away.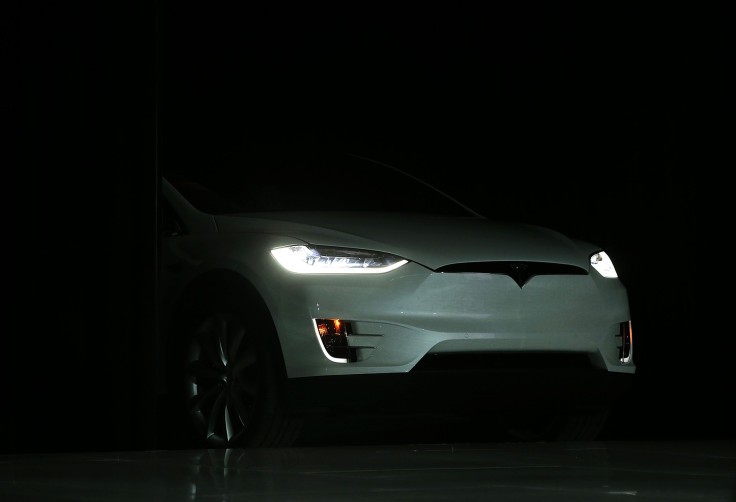 © Copyright IBTimes 2022. All rights reserved.
FOLLOW MORE IBT NEWS ON THE BELOW CHANNELS