Tesla Motors Inc (TSLA) Gains New Challenger: Fisker To Restart Production Of 'Karma' Luxury Electric Hybrid Vehicle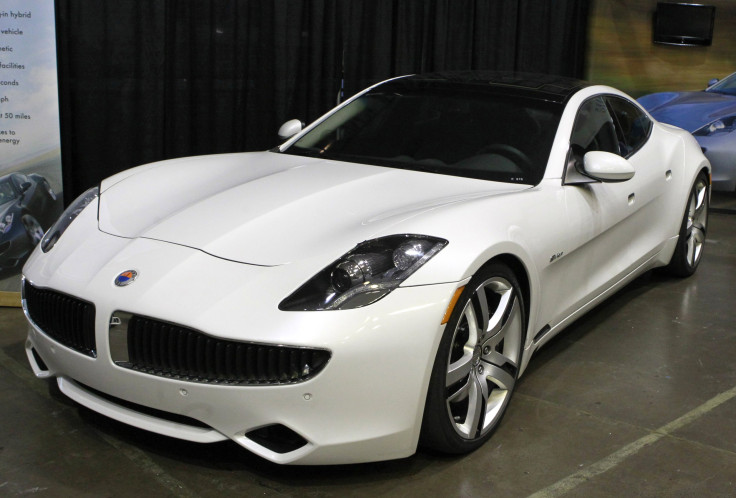 Fisker Automotive, the once and future rival of Tesla Motors, has reemerged on the luxury automobile market. Two years after it filed for bankruptcy amid sagging sales of its Fisker plug-in hybrid, the company has signed an 11-year factory lease in Moreno Valley, California, the Los Angeles Times reported Wednesday.
The Wanxiang Group, a Chinese automotive company that purchased Fisker in 2013, paid $30 million to lease a 555,670-square-foot facility, the report said. Fisker plans to restart production the Karma, its electric hybrid, which could return to the consumer market by mid-2016. Company officials said Fisker will have 150 full-time manufacturing employees by the time production begins, the Press Enterprise reported.
"Fisker believes in the quality, work ethic and competitiveness of manufacturing in the USA," Jim Taylor, Fisker's chief marketing officer, said in a statement. "California's natural beauty, trend setting, technology and environmental focus are perfectly aligned with our Karma re-launch."
2012 Fisker Karma: Engine & Performance | AxleGeeks
It's unclear what role company founder Henrik Fisker will play in the relaunch. "I couldn't answer that question. I am not certain about my role, but I am happy that what we created is not for nothing," he told the Times. About 20 of the Karma's original designers are involved in the renewed work, he said.
The new Fisker will be in direct competition with CEO Elon Musk's Tesla, which produces a full-electric vehicle and also has a factory in California. Tesla now builds 50,000 electric cars per year, the Times noted.
Tesla shares rose nearly 2 percent to $242.25 in early trading Thursday.
Though praised for its sleek and innovative Model S electric sedan, Tesla has encountered problems of its own. The company spent $359 million last quarter in a bid to keep pace in the competitive luxury car market and saw its cash reserves drop from $2.67 billion to $1.15 billion from June 2014 to June 2015, Reuters reported. Tesla purportedly loses more than $4,000 for each Model S sold.
Fisker Automotive filed for bankruptcy in 2013 after a product recall forced the company to halt production of its signature vehicle. The automaker produced fewer than 2,500 Karmas, which sold at $100,000, before it closed its doors. During its initial run, Fisker lost about $35,000 on each Karma it built, a 2013 Reuters report says.
Wanxiang bought up Fisker's assets for about $149 million in 2014. The Chinese auto parts manufacturer reportedly plans to launch a line of lower-cost Fisker vehicles by 2017.
© Copyright IBTimes 2022. All rights reserved.
FOLLOW MORE IBT NEWS ON THE BELOW CHANNELS