Tesla Pickup To Launch In '2 To 3 Months', Elon Musk Confirms
Tesla Inc. CEO Elon Musk has let slip that his unseen but much talked about Tesla all-electric pickup truck might make an appearance within two to three months, or by October at the latest.
Musk earlier said to expect his electric truck by the end of the year.
"We're close, but the magic is in the final details. Maybe 2 to 3 months," tweeted Musk on July 27.
Musk of late has been talking non-stop about his pickup. He also previously sought suggestions for features that might be added to the truck.
More importantly, he revealed a few tantalizing features planned for this machine. He said the truck will have a range option reaching out to 400 to 500 miles. The truck will have a Dual Motor All-wheel-drive powertrain with dynamic suspension, as well as "300,000 lbs of towing capacity."
He made the suprising announcement the Tesla pickup will cost less than $50,000 and "be better than a Ford F150."
Ford reacted to this piece of Musk's bravado by releasing a video last week showing a prototype of its F-150 electric pick-up pulling rail cars loaded with 42 conventional F-150s all together weighing 1.25 million lbs. The implied message to Musk: your pickup can only pull 300,000 lbs?
Then, there's the question of what Tesla's pickup really looks like.
Musk said the pickup will have a "really futuristic-like cyberpunk 'Blade Runner'" look. Astonishingly, he also said the truck "won't be for everyone."
A teaser image released by Musk in November 2018 of the pickup atop the flatbed of a Tesla truck wasn't at all helpful, although it led some Tesla fans with an artistic bent to create their own concepts derived from it.
Musk noted the pickup's cyberpunk tech and features might prove too radical for the market. If this does become the case, Tesla might build a more conventional truck, instead.
Oddly, Musk also referenced "Blade Runner" when describing the Tesla truck last year.
Musk revealed the Tesla Truck will be "super futuristic," to the point where it won't look out of place in the "Blade Runner" franchise.
Tesla's focus on pickups is market-wise. In 2017, pickup truck sales in the United States accounted for 16.4 percent of the total car sales. Of this total, some 900,000 Ford F-Series pickups and 950,000 GM-branded trucks.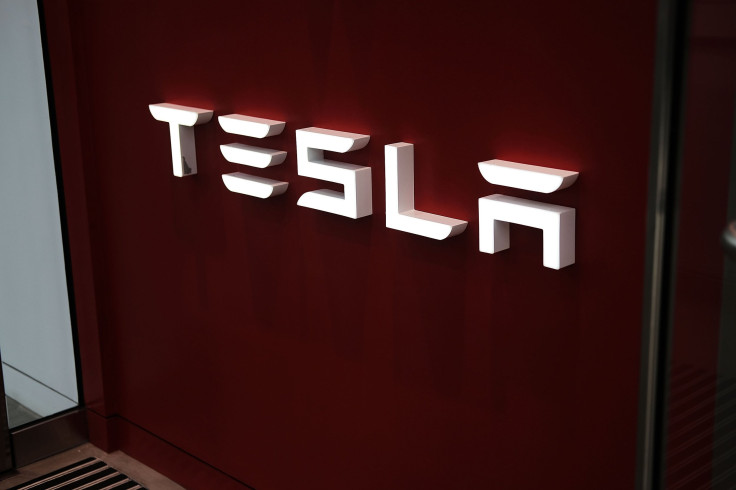 © Copyright IBTimes 2023. All rights reserved.