Texas Explosion Leaves Two Scrap Metal Hunters In Critical Condition Near Fort Bliss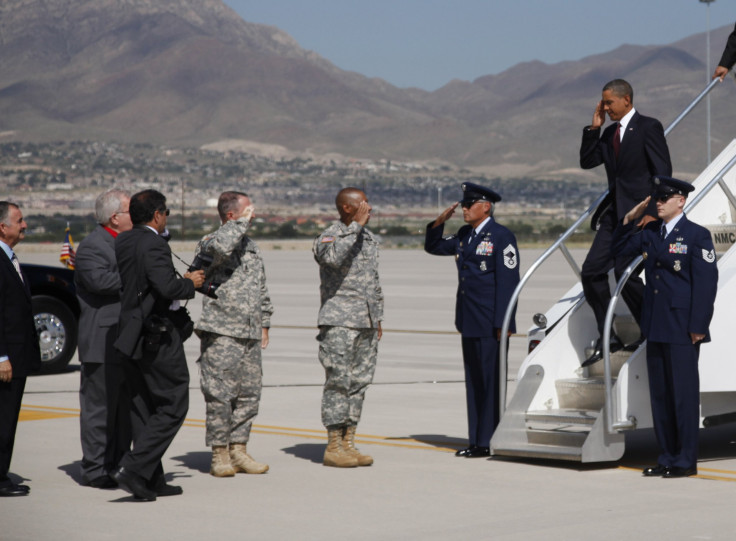 Authorities Saturday responded to reports of an explosion near the Fort Bliss, Texas, Army base. Four metal hunters were looking for scrap near the McGregor Bombing Range when they came across unexploded military ordnance that then detonated, Lt. Col. Lee Peters told the El Paso Times. Part of Highway 54 near mile marker 5 was shut down as investigators examined the scene.
KTSM, El Paso, reported the group included two women and two men. The women, one of whom is about 50, were injured and airlifted to University Medical Center in El Paso. They are in critical condition. The men were uninjured, the Las Cruces (New Mexico) Sun-News reported.
Otero County Sheriff Benny House told KTSM there could be other unexploded materials in the hunters' car. The Federal Bureau of Investigation has asked Fort Bliss to provide explosive ordnance disposal staff to help clear it. The four were picking up metal near the Otero County (New Mexico) Prison Facility, which was not evacuated. It's unclear exactly what kind of ordnance exploded as the hunters were loading it into the vehicle.
"Spoke with couple who drove up to possible explosion scene on U.S. 54 right after it happened. Said they saw two people on the ground," KTSM reporter Zach Rael tweeted. "Bodies were at least 15 feet apart. First responders were barely getting to scene."
The highway was expected to be closed for six hours. House told the Las Cruces Sun-News Fort Bliss officials and the FBI are running the investigation to make sure no other materials explode. The hunters could face criminal charges for picking up the ordnance.
Fort Bliss is the Army's second-largest base and stretches from Texas into New Mexico. It offers the largest contiguous area of restricted airspace in the continental U.S., and the Army regularly uses it for missile and artillery training and testing, according to its website.
© Copyright IBTimes 2023. All rights reserved.
FOLLOW MORE IBT NEWS ON THE BELOW CHANNELS