Texas And Oklahoma Floods 2015: Flooded Properties In Central Texas Were Knowingly Built In Harm's Way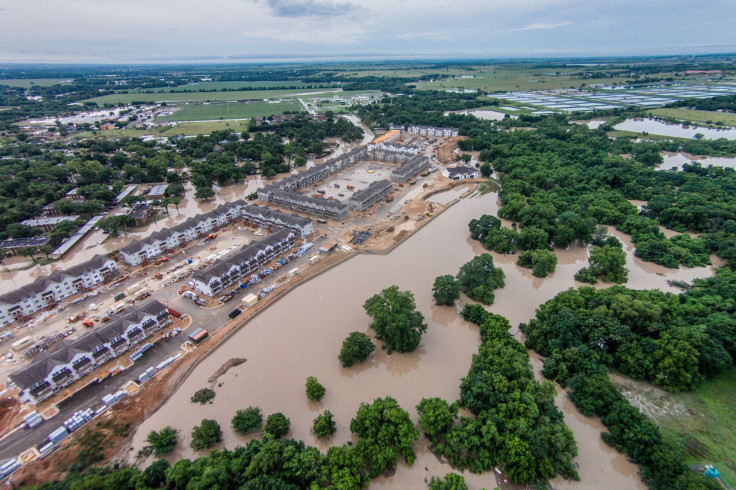 6/1/15: This story has been corrected.
As torrential downpours ripped through San Marcos, Texas, earlier this week, the town's two rivers swiftly burst over their banks and surged into homes and across roads. At the Woodlands of San Marcos, a new housing complex, thick brown waters flooded the property.
Stephen Ramirez said he wasn't exactly surprised to see the flooding, which stopped short of inundating the complex. The 306-unit development is being built in a floodplain and sits just steps from the San Marcos River. When city officials were mulling a zoning change in 2012 to allow the project to proceed, Ramirez and other opponents repeatedly warned about the risks of flooding.
"It's kind of like, 'We told you so,' " said Ramirez, a local photographer and board member of the San Marcos River Foundation, a conservation group. "We saw this coming," he added with frustration.
Niloofar Torabi, a leasing agent with Woodlands of San Marcos, said the flooding did not affect the housing complex. "We are elevated from the river and the water didn't even touch the pipes," she said in a May 31 email. "We are ensuring everyone that no damage has been done."
The flooding near the Woodlands apartments pales in comparison to the scale of destruction and devastation wracking the region this week. At least 35 people
have died
-- including 15 in Central Texas, 14 in northern Mexico and six in Oklahoma -- in the severe flooding and tornadoes that began over Memorial Day weekend. A further nine people are missing, and thousands more are displaced.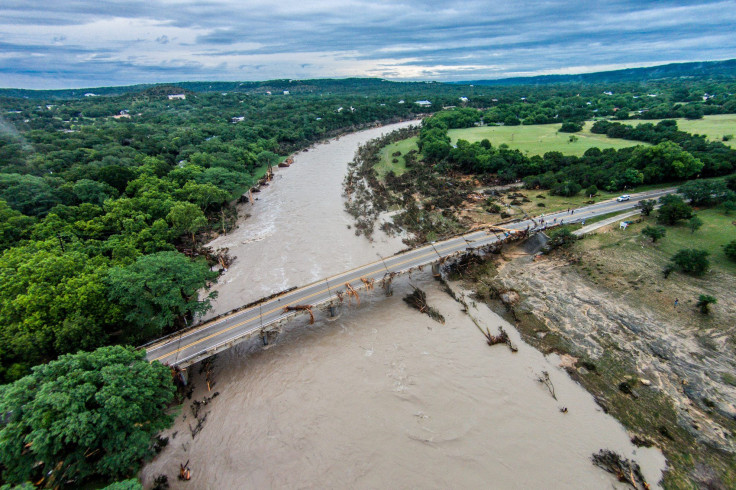 But the flooded property in San Marcos and other damaged properties in the region point to the broader challenges facing America's communities: As populations swell and urban development abounds, cities and towns are increasingly allowing developers to build squarely in harm's way.
The dilemma is especially pronounced in Central Texas, where cities are growing at a faster clip than other parts of the country. Austin, San Antonio, Houston, Dallas and Fort Worth were five of the top 10 U.S. cities for population growth between 2013 and 2014 thanks to a rise in technology, healthcare and education jobs, a survey of U.S. Census Bureau data showed this week.
The area around those cities is known as "Flash Flood Alley," for its unique geographic and climate conditions that make it prone to quick but violent storms.
In San Marcos, about halfway between Austin and San Antonio, the population rose 8 percent last year, making it the fastest-growing U.S. city when measured by percentage change. The surge comes amid rising enrollment at nearby Texas State University, which set a new record for student enrollment for the 17th year in a row last fall. The Woodlands of San Marcos complex and others like it are being billed as off-campus housing for students.
Debate around the Woodlands apartments began around three years ago. Dovetail Development, a real estate developer from Athens, Georgia, was proposing to build the 1,000-bedroom housing project on 45 acres of private riverfront property that wasn't zoned for residential development. Officials on the San Marcos Planning and Zoning Commission met throughout the fall of 2012 to discuss Dovetail's zoning change proposal.
During the meetings, dozens of residents urged commissioners to reject the initiative, citing concerns of water pollution, environmental damage and a change in the neighborhood's quality of life. At one event in November 2012, Diane Wassenich of the San Marcos River Foundation presented commissioners with the city's floodplain map, warning of the Woodlands project's flood risks. She pointed to a nearby cluster of parks that used to be a neighborhood. Fifty years ago, families were forced to move due to flooding concerns.
"She suggested that instead of endangering lives with rezoning, the commission should be pointing out great locations that the Master Plan has identified [as safe]," according to the meeting's minutes. Also in November, nearly 75 percent of San Marcos residents voted against developing the property for the student housing complex, a largely symbolic measure.
Yet in January 2013, San Marcos commissioners voted 5-2 in favor of a zoning change. As part of the deal, Dovetail agreed to dedicate about half of the property to the city for public parkland and adopt engineering measures to reduce flood damage.
Kim Porterfield, then a city councilwoman, said she expected the complex would generate new tax income for the San Marcos school district once fully developed. "I would love for all of this land to be parkland, but I think we have done a good job of keeping the river healthy and healthier as we move forward," she told local media shortly after the vote.
San Marcos Mayor Daniel Guerrero said he voted to rezone the property in part to avoid being sued by developer. "I didn't want the city to go into litigation," he told reporters at the time, adding, "I felt confident in state and federal laws … overseeing flood issues."
Dovetail Development did not immediately respond to a request for comment. Doucet & Associates, the Austin-based firm serving as the project's civil engineer, directed questions to Dovetail. In February 2014, Doucet received a city construction permit for around $713,000 in site preparation.
Torabi, the leasing agent, said, "Everything is set to be built on time as planned."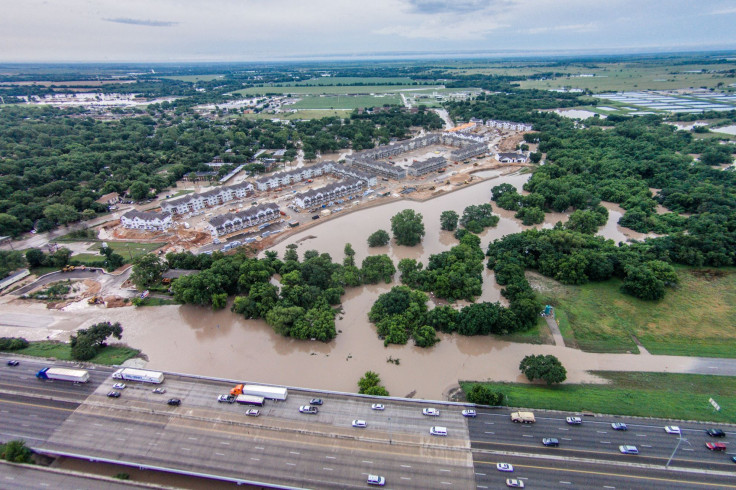 Nicholas Pinter, a floodplain expert in Southern Illinois University's Geology Department, said the case of Woodlands highlights the "inevitable tensions" between the rights of private property owners and the risks of building in floodplains. He said often developers and policymakers focus on the short-term benefits -- rental dollars, higher tax bases -- of building along rivers and in watersheds, rather than account for the long-term risks to homeowners and businesses.
"Every single flood event shows the errors of our ways," Pinter said. "This is mostly local development and political pressures against the widely agreed upon advice of floodplain managers and scientists."
He pointed to the massive 1993 flood in the U.S. Midwest as an example. Flooding along the Mississippi and Missouri rivers caused $16 billion in damages, prompting the Federal Emergency Management Agency (FEMA) to buy out 7,700 properties in Illinois and Missouri at a cost of $56.3 million. The idea was to limit and reduce development in floodplains and leave certain swaths of land to Mother Nature. But less than a decade later, a boom of real estate and infrastructure projects began cropping up in the nearby St. Louis floodplain, once again boosting the population in risky areas, Pinter found in a 2005 policy paper.
"Amnesia amazingly kicks in within just three to four years," he said. "It leads people to a sense of complacency."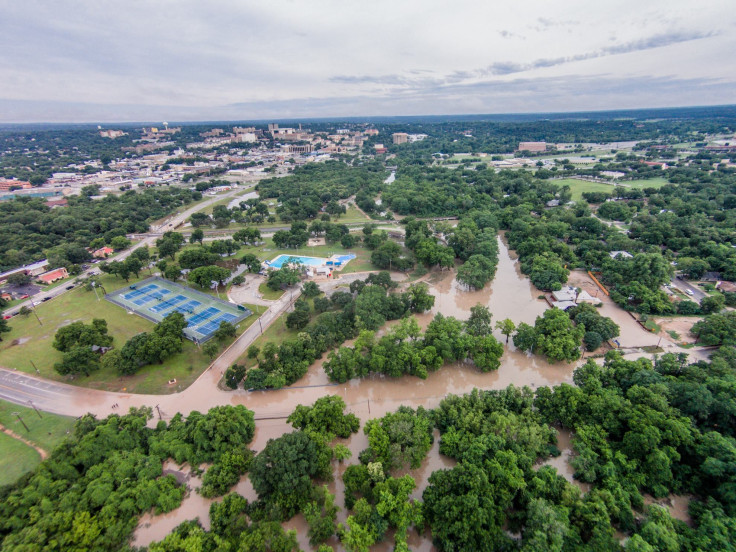 Yet even in flood-conscious communities, deciding how and where to build safely remains a critical challenge for planners and developers. Many towns rely on FEMA flood maps, which often fail to account for rapid development in particular communities and generally underestimate current and long-term flood risks, said Chad Berginnis, executive director of the Association of Floodplain Managers in Madison, Wisconsin.
"The FEMA flood maps are a starting point for identifying risks, but more needs to be done, especially in rapid-growth areas, to truly identify all the flood risks affecting a particular land area," he said.
Part of the problem is that only about one-third of the U.S.' 3.5 million miles of streams, rivers and coastlines have actually been mapped by federal flood planners. Another issue is that the terms used for describing flood maps -- a 50-year floodplain, a 100-year floodplain -- don't adequately describe the risks that communities face.
"People think, well we've just had a 100-year flood, so we've got 99 years left now until the next one," Pinter said. "It really means [the flood] has a 1 percent chance of occurring in any single year. So over the course of a 30-year mortgage, it's 26 percent -- a 1 in 4 chance of flooding." He noted the risks are likely higher, given that global warming is projected to make extreme weather events more frequent and severe in the coming decades.
Berginnis said communities should consider the FEMA flood maps and planning tools as the bare minimum. "While I acknowledge that those are better than nothing, they simply don't go far enough," he said. "Communities really need to take a few extra steps to make sure all the flood risk is mapped on those parcels."
In Austin, city leaders say they are doing just that. Jameson Courtney, a floodplain manager in the city of Austin's Watershed Protection Department, said Austin has designed floodplain projections to determine how the city would fare if the city was developed to its maximum zoning limit. For new development in the floodplain, the city requires developers to produce a no-impact analysis to prove the project won't increase flood risks -- for instance, by destroying trees or natural areas that help absorb rainwater.
"We stress in our outreach [to developers] that they're at flood risk, and it's because they're choosing to live in a floodplain," Courtney said. He added the city's detention ponds and drainage systems have worked as intended throughout this week's downpours.
Still, he acknowledged that Austin's rapid growth continues to pose a challenge to the city's flood safety strategies, particularly when it comes to keeping residents off the roads during flood events. Of the more than 140 people who died from flooding events in Texas between 2000 and 2013, the majority of deaths occurred when people tried to escape in their cars, according to National Weather Service data.
"There are so many citizens in the community now that are not familiar with the type of flash flood risks that we face," Courtney said.
Back in San Marcos, Ramirez, the photographer, has been busy documenting the flood damage this week. On May 24, when the flooding began, he flew his camera-equipped drone over the town and captured images of the Woodlands of San Marcos complex.
"The complex has been so contentious, so it was definitely on the top of my list of things to document," he said. "We want to encourage smart growth in the right places and be able to grow but not impact what we love and care about."
Correction 6/1/15: An earlier version of this story incorrectly stated the Woodlands of San Marcos housing complex flooded during a torrential downpour on May 24. The property, not the buildings themselves, flooded. The story has also been updated to include comments from a Woodlands of San Marcos leasing agent.
FOR FREE to continue reading
✔️ Unlock the full content of International Business Times UK for free
offer available for a limited time only
✔️ Easily manage your Newsletters subscriptions and save your favourite articles
✔️ No payment method required
Already have an account? Log in
© Copyright IBTimes 2023. All rights reserved.