Texas Prosecutor For Sandra Bland Jail Death Has History Of Racism, Threatened Black Pastor: Report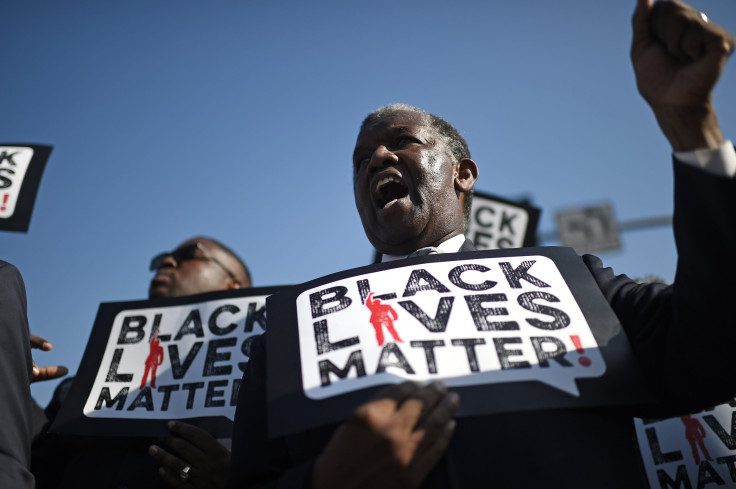 The white prosecutor investigating the in-custody death of a black woman in a Texas jail reportedly has a history of racist comments and prejudicial prosecuting, Raw Story reported Friday. Elton Mathis, who is looking into the circumstances surrounding Sandra Bland's death, has also been accused of threatening a local black pastor. Bland was found dead in her cell Monday after being arrested during a routine traffic stop July 10 in Waller County, Texas.
Mathis was accused of manipulating votes when he campaigned for district attorney in 2012. Mathis filed four counts of election misconduct against fellow candidate Sylvia Cedillo, who ended up losing to Mathis. Cedillo insisted she was trying to help elderly black citizens register to vote when she helped them mail in their ballots. "I believe they are prosecuting me for helping black people vote," she said. The news service African-American News documented other cases in which Mathis allegedly used his power to oust competitors, especially members of minority groups or people who advocated on their behalf.
In June 2014, the Rev. Walter Pendleton of neighboring Hempstead accused Mathis of sending him threatening text messages and racist remarks, the Houston Chronicle reported. Pendleton had become increasingly concerned that Mathis was selectively prosecuting suspects who were black. Pendleton told the Chronicle that after he publicly accused Mathis of "selective prosecution," Mathis sent him a text saying: "You are too stupid to know what that word means."
"My hounds ain't even started yet dumb a--," read another text sent by Mathis to Pendleton. Pendleton said he was scared for his life because: "What do hounds do? They hunt." The threat of hounds also carries racial connotations, as dogs were often used to search for escaped slaves during the time of slavery. Mathis later admitted fully to making the remarks.
The discovery of Mathis's racially charged past follows news that the white sheriff who was responsible for Bland while she was in custody also had a reported history of discrimination. Waller County Sheriff Glenn Smith had been suspended for two weeks in 2007 for making racist remarks and was eventually fired in 2008.
© Copyright IBTimes 2023. All rights reserved.