Sandra Bland Jail Death: Waller County Texas Sheriff Had Been Fired For Racist Remarks Before Chicago Woman Was Found Dead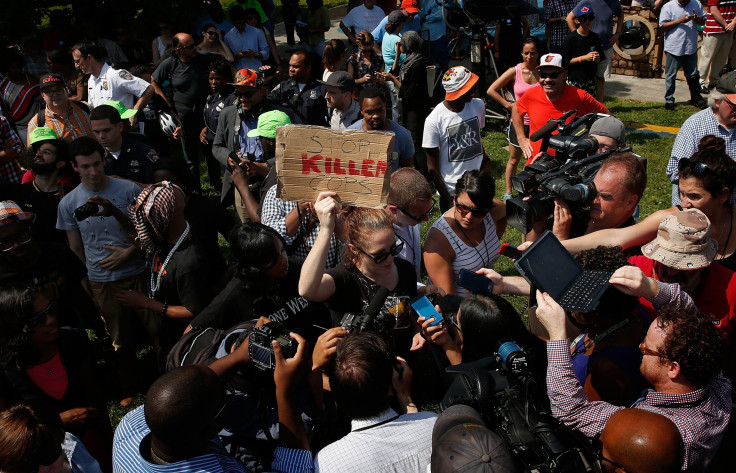 The Texas sheriff who oversaw the in-custody death of Sandra Bland was suspended for racist remarks in 2007 and eventually fired. Waller County Sheriff Glenn Smith was fired from the neighboring Hempstead Police Department in 2008 amid continuing allegations of racism in a predominantly black community. Bland was found dead in her cell Monday after having been arrested July 10 during a routine traffic stop in Waller County, northwest of Houston.
Bland, a 28 year-old civil rights advocate from the Chicago area, was black. She had been arraigned and held in the county jail for "assault of a public servant," according to Smith. Authorities in Waller County have ruled her death a suicide by hanging, but her friends and family insist there was foul play. #JusticeForSandy was trending on Twitter Thursday morning.
In 2007, Smith was suspended for two weeks without pay from neighboring Hemsptead Police Department, along with four other white officers, following testimony from citizens and videotape evidence that he and his officers had been making racist remarks, the Houston Chronicle reported. In March 2008, little over a year after his suspension, Smith was fired allegedly due to continuing racism, Fox 26 News in Houston reported.
Shortly following the confirmation of Bland's death, Smith was one of the first authorities to comment to the press. "Any time somebody dies, it's a tragic deal," Smith said this week, adding "That's exactly what this appeared to be."
Waller County District Attorney Elton Mathis questioned the nature of Bland's death and assured the public that he would pursue a full investigation. "I will admit it is strange someone who had everything going for her would have taken her own life," he told the NBC affiliate in Houston.
Bland's death was announced days before the anniversary of the death of Eric Garner, the 43-year-old New York man who died in New York police custody after being put in an illegal choke hold in 2014. His death, along with that of Michael Brown and other cases of reported police brutality throughout the year, sparked the #BlackLivesMatter movement that has drawn attention to cases of excessive force involving black citizens.
© Copyright IBTimes 2022. All rights reserved.
FOLLOW MORE IBT NEWS ON THE BELOW CHANNELS