Thai Economy Posts 1.3% Q3 Growth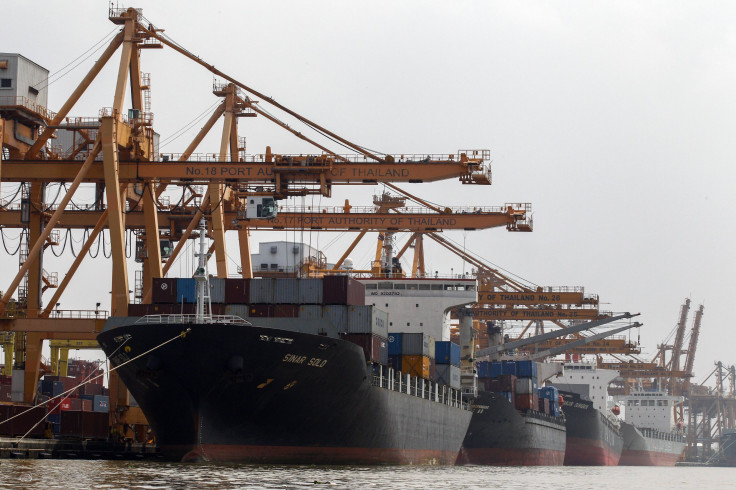 Thailand's economy expanded for the first time in nine months, or three quarters, in the July to September quarter, but at a slower pace than expected, heightening the possibility that the nation's central bank will continue to keep rates low in order to coax up domestic demand and strengthen growth, Reuters reports.
Thailand's gross domestic product climbed 1.3 percent in the three months from the previous quarter, the National Economic & Social Development Board, or NESDB, said in Bangkok Monday. That was up from a revised flat reading in the prior quarter. But expectations for 1.7 percent GDP growth were missed, Reuters reports.
According to Bloomberg, the GDP in Southeast Asia's second-biggest economy after Indonesia grew 2.7 percent from a year earlier, compared to a median estimate of 2.9 percent in a Bloomberg survey of 15 analysts. GDP contracted 0.30 percent in the second quarter of 2013 over the previous quarter.
From 1993 until this year, the country's GDP averaged 1.0 percent growth, hitting an all-time high of 11.3 percent in March 2012 and a record low of -11.1 percent in December 2011. From 2000 to 2011, the Thai economy grew at an average of 1.1 percent quarter-on-quarter, helped along by industrial and agricultural exports and, to a lesser extent, by domestic consumption. However, as exports weakened in 2013 and 2012 due to external economic shocks, domestic and public consumption became the main source of expansion.
According to Bloomberg, Prime Minister Yingluck Shinawatra's administration has tried to quicken budget disbursement and boost local demand as plans to spend 2 trillion baht ($63 billion) on infrastructure and 350 billion baht on water management projects have been stalled.
In October, consumer
confidence
fell to the lowest level in 20 months amid protests against a bill that would have provided amnesty for political offenses.
"Confidence appears to have taken a hit at least partly from the protests, and personal consumption looks to have weakened further in the fourth quarter so far," Gundy Cahyadi, an economist at DBS Group Holdings Ltd. in Singapore, said. "We need to see if external demand picks up in 2014 and offsets some of the drag in the domestic economy. The government's infrastructure spending is now more crucial than ever."
The state agency cut its full-year expansion forecast to 3 percent from a range of 3.8 percent to 4.3 percent projected in August, Bloomberg reports. The economy, it said, could grow 4 percent to 5 percent in 2014, and the agency slashed its expectations of export growth to zero in 2013, from an earlier estimate of 5 percent.
The NESDB said household consumption dipped 1.2 percent last quarter from a year earlier. Public investment slumped 16.2 percent from a year ago as government construction and investment in machinery and equipment declined, it said.
"The political-risk factor normally hurts tourism," Arkhom Termpittayapaisith, secretary-general of the state planning agency, told a news conference Monday. "So far we haven't seen any impact on the economy."
On Nov. 10, central bank Governor Prasarn Trairatvorakul said demonstrations that have drawn as many as 30,000 people have hurt tourism and investor confidence.
The Bank of Thailand last month held its benchmark interest rate at 2.5 percent for a third meeting. It is scheduled to meet Nov. 27.
© Copyright IBTimes 2023. All rights reserved.