Thailand Q4 2013 GDP Grew 0.6% Over Previous Quarter In Line With Expectations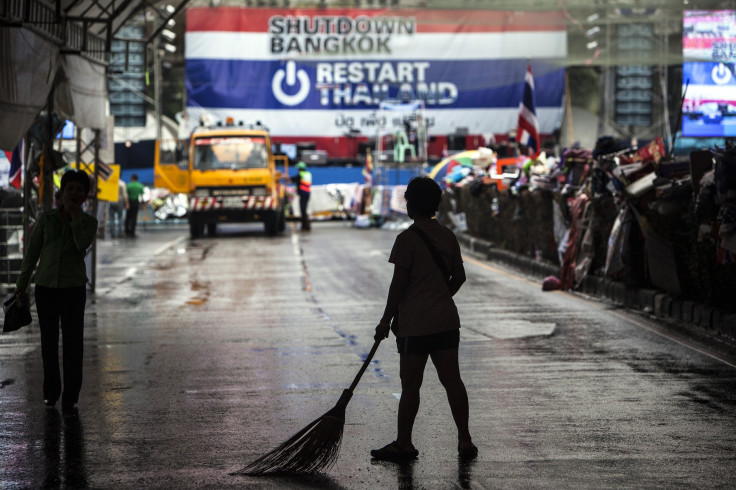 Quarterly and annual growth in Thailand's gross domestic product, or GDP, in the last quarter of 2013 were both recorded at 0.6 percent, Reuters reported Sunday, citing official data.
The report also noted that the country's planning agency reduced its forecast for growth in 2014 to a 3 percent to 4 percent range, down from a 4 percent to 5 percent growth forecast made in November. The decision for the change in projections was reportedly attributed to delays in public projects and weak domestic demand. Thailand has been wracked by anti-government protests, which have hurt the nation's successful tourism industry, and dented demand and sentiment.
"Confidence is low and private sector demand in the domestic economy remains weak given the political deadlock," Gundy Cahyadi, an economist at DBS Bank in Singapore, told Reuters adding: "There are downside risks to growth momentum this year, despite the fact that Thailand should benefit from the slightly stronger pick-up in global growth."
The latest data could lead the Bank of Thailand's Monetary Policy Committee, which meets next on March 12, to cut the key policy rate when it meets on March 12.
A poll of economists by Reuters had predicted quarter-on-quarter growth at 0.6 percent in October-December, and forecast annual growth to be at 0.4 percent.
© Copyright IBTimes 2023. All rights reserved.