Thanksgiving 2020: How Do NASA Astronauts Celebrate Turkey Day In Space?
KEY POINTS
NASA shared images of astronauts celebrating Thanksgiving in the ISS over the years
Astronauts aboard the ISS also celebrate Thanksgiving with a dinner
Their dinners often include smoked turkey, mashed potatoes, green beans with mushrooms and more
Thanksgiving is celebrated not only by Americans all over the world but also by those hundreds of miles away from Earth.
Though they may be in the International Space Station (ISS), astronauts still take part in the holiday each year. Although the meals and the people they'll be celebrating with are different from usual, the essence of Thanksgiving is still very much intact in the dinners held by astronauts on the ISS every fourth Thursday of November.
On its website, NASA shared photos of previous Thanksgiving dinners held in the space station. The images showed that the crew members found creative ways to celebrate the annual holiday in their home away from home.
One photo showed the packets of Thanksgiving dinner being reheated in the space shuttle Endeavour's food warmer.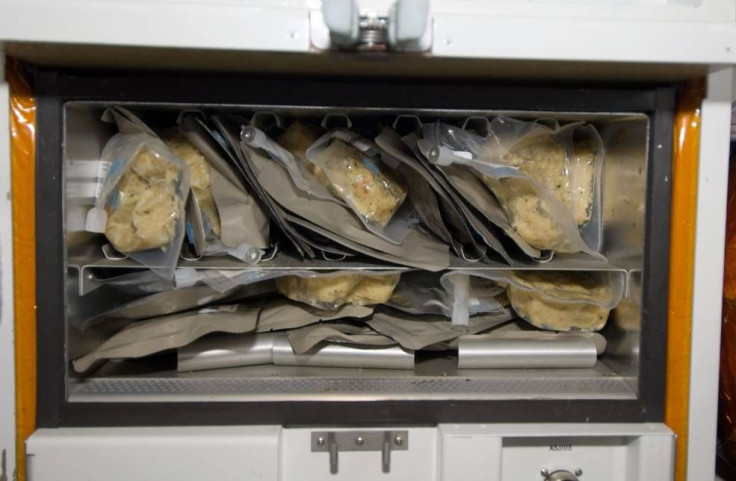 Another image featured the Expedition 18 crew and STS-126 sharing a holiday meal together in Endeavour's middeck in 2008.
The Expedition 18 crew included E. Michael Fincke, Yuri Lonchakov and Gregory Chamitoff, while the STS-126 crew was composed of Christopher Ferguson, Eric Boe, Heidemarie Stefanyshyn-Piper, Donald Pettit, Stephen Bowen, R. Shane Kimbrough and Sandra Magnus.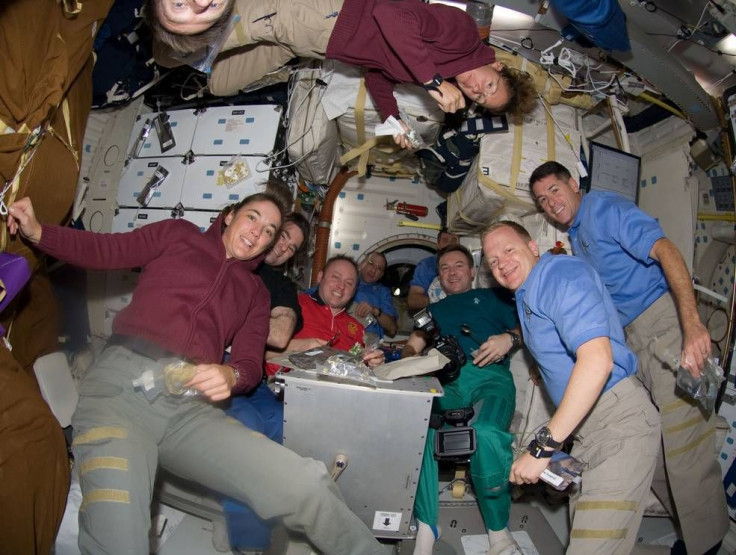 The 2009 ISS Thanksgiving dinner featured the largest and most internationally diverse group the space station had ever had. The six Expedition 21 crew members, Jeffrey Williams, Maksim Suraev, Nicole Stott, Roman Romanenko, Frank DeWinne and Robert Thirsk, celebrated the holiday with six other crew members from STS-129, Charles Hobaugh, Barry Wilmore, Michael Foreman, Robert Satcher, Randolph Bresnik and Leland Melvin.
The 12 crew members consisted of astronauts originating from the U.S., Russia, Belgium and Canada.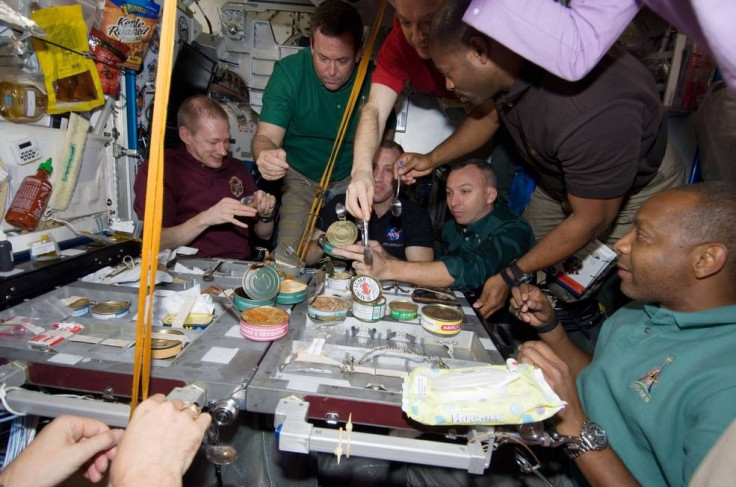 Some of the Thanksgiving dinners on the space station included smoked turkey, candied yams, green beans and mushrooms, cornbread dressing and a cranapple dessert.
Last year, astronauts Christina Koch, Andrew Morgan and Jessica Meir spent the holiday aboard the ISS. All three returned to Earth earlier this year.
"It's all about the togetherness, but not necessarily the commercialism," said Koch in a NASA video posted Monday. "In recent years, I've come to love 'Friendsgiving', and that's a little like what we're having on board here ... although you can say that we're family, too."
They said their Thanksgiving menu consisted of vegetables, green beans, macaroni and cheese, cornbread, and of course, smoked turkey.
The astronauts who will be spending the holiday together in the ISS this year are Kate Rubins, Sergey Ryzhikov, Sergey Kud-Sverchkov, Michael Hopkins, Victor Glover, Shannon Walker and Soichi Noguchi.
© Copyright IBTimes 2023. All rights reserved.