These 3 Companies Are Paying Their Workers To Get The COVID Vaccine
With the COVID-19 vaccine rollout underway, some companies are encouraging their workers to get inoculated with the drug by paying them to get the shot.
To date, the Centers for Disease Control and Prevention said 11.1 million doses of the Pfizer-BioNTech and Moderna COVID vaccine have been administered. The inoculations are now being doled out to first responders and long-term care residents under Phase 1a of the agency's recommended vaccine program.
Frontline workers are part of the CDC's Phase 1b phased-in approach to vaccination, which includes grocery store workers along with firefighters, police officers, corrections officers, food and agricultural workers, post office employees, manufacturing workers, public transit workers, and those who are employed in the educational sector.
To make it easier for employees to receive the COVID vaccine, Dollar General, Trader Joe's, and Instacart are offering incentives to their workers to get the shot.
Dollar General was one of the first retailers to announce that it will compensate employees for receiving the complete COVID vaccination. Hourly employees will receive the equivalent of four hours of pay and salaried workers will get "additional store labor hours to accommodate their time away from the store."
The discount retailer said that it did not want "employees to have to choose between receiving a vaccine or coming to work."
"We understand the decision to receive the COVID-19 vaccination is a personal choice, and although we are encouraging employees to take it, we are not requiring them to do so," Dollar General said in a statement.
Similar to Dollar General's offering, specialty grocer Trader Joe's said that it will give its workers two hours of pay for each dose of the COVID vaccine they receive as well as shift their work schedule to accommodate their vaccine appointments, USA Today reported.
Also offering pay for the COVID vaccine as part of Vaccine Support Stipend is the online grocery platform Instacart. The company has said it will provide its in-store and full-service shoppers in both the U.S. and Canada with $25 in financial assistance to get the COVID vaccine, starting on Feb. 1.
In a statement, Apoorva Mehta, founder and CEO of Instacart, said: "With COVID-19 cases continuing to rise across the country, we're taking proactive steps to advocate that government agencies recognize Instacart shoppers as critical essential workers who deserve early access to vaccines.
"Our goal with the introduction of our new Vaccine Support Stipend is to ensure that, when the time comes, Instacart shoppers don't have to choose between earning income as an essential service provider or getting vaccinated."
This is in addition to offering free personal protection equipment to any worker that needs it throughout the COVID pandemic.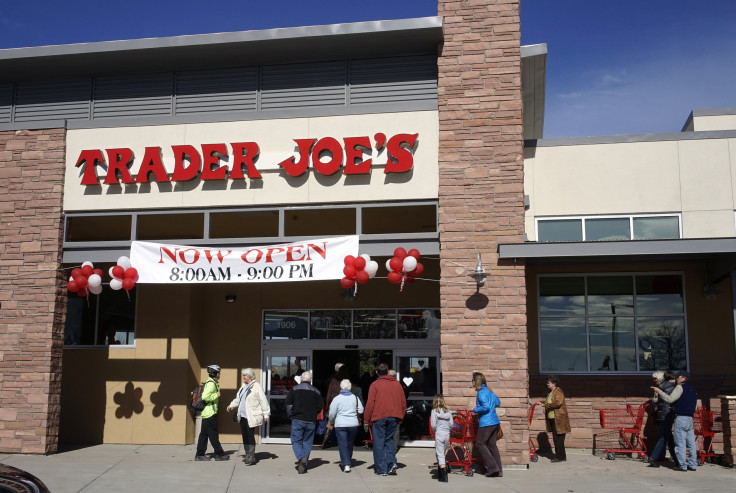 © Copyright IBTimes 2022. All rights reserved.
FOLLOW MORE IBT NEWS ON THE BELOW CHANNELS