'They Want A Match With Him,' Roman Reigns Reveals WWE Locker Room Reaction After A Former Champion Returns
Roman Reigns has revealed that once the World Wrestling Entertainment (WWE) locker room came to know about Hall of Famer Edge's return to the ring, all the wrestlers expressed their desire to bag a fight against him.
The WWE superstar Reigns spoke about various topics including Edge's comeback when he appeared on the latest edition of Backstage on FS1.
The 11-time WWE champion made a shocking return to the ring after nine long years when he participated at the recent Royal Rumble 2020. He received a huge reception by the WWE Universe present at the Pay-Per-View (PPV) event at Minute Maid Park in Houston. The Rated R Superstar entered the 30-Man Rumble match at No. 21 and was eliminated by Roman Reigns in the end, which turned out to be the match's 28th elimination.
Edge reportedly met with All Elite Wrestling (AEW) before finally deciding to return to the WWE instead. It is understood that Edge used AEW as leverage to get a better deal with the WWE Company, where he had won a total of 31 titles during his first stint.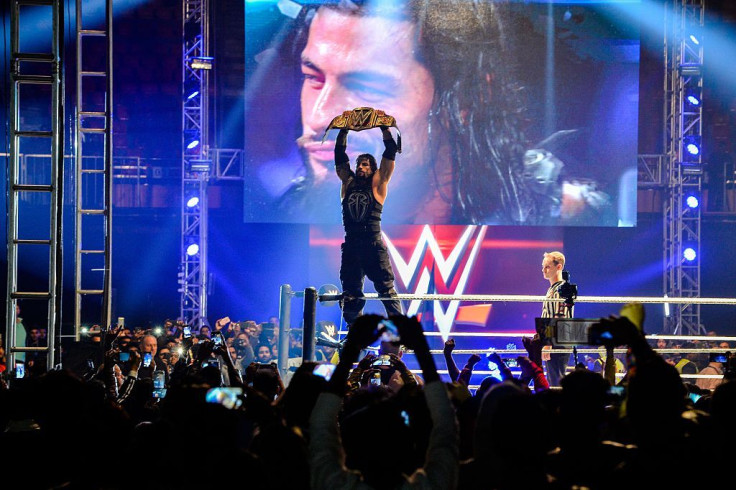 According to a report from TalkSport, Edge has signed a three-year contract worth $3 million per year. Edge is expected to be committed to five matches – including the Royal Rumble he took part in last Sunday – and four other matches throughout the year. On top of that, he will make 25 appearances per year.
Edge is also rumored to have a role in the upcoming WrestleMania 36 where he could be facing his old Tag Team partner Randy Orton.
© Copyright IBTimes 2023. All rights reserved.