Third-Quarter GDP Revision Gives Fed More Reason To Move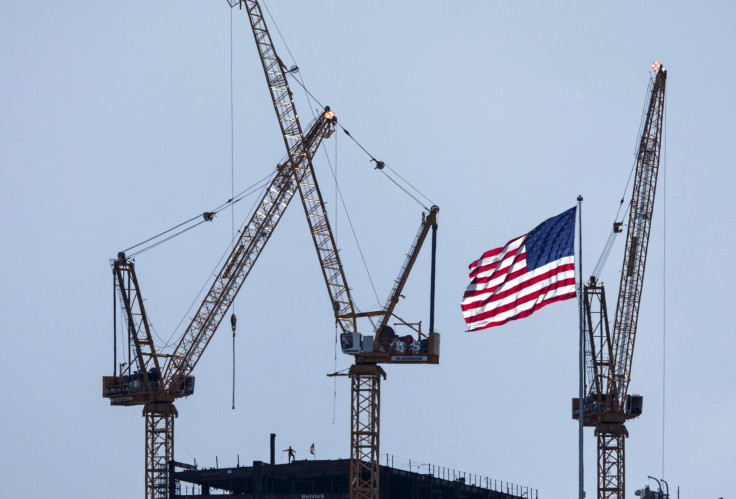 Turns out the economy wasn't as sluggish in the third quarter as previously thought. The Commerce Department on Tuesday revised third-quarter gross domestic product to 2.1 percent from a disappointing 1.5 percent, bolstering expectations that the Federal Reserve will lift interest rates in December.
Coming off second-quarter GDP growth that clocked in at a healthy 3.9 percent, the third quarter saw weaker personal expenditures and flagging exports amid a turbulent global economic environment set off by increasing concerns over China's slowdown. But investments in home building and business spending helped offset those reductions. The overall GDP was revised up due to greater investment in business inventories than was projected in previous estimates.
The revisions should provide additional ammunition for Federal Reserve officials looking to raise near-zero benchmark interest rates in their coming meeting in December. Increasingly, members of the Fed's rate-setting committee have expressed optimism that the economy has healed sufficiently to begin easing interest rates upward.
The upward revision in GDP follows a monthly inflation reading last week that showed consumer prices hovering near the Fed's desired 2 percent inflation rate, which has proved elusive in the past couple years. Some Fed officials have held firm on resisting any rate hike before inflation has hit a solid and sustained 2 percent.
Futures markets on interest rates Tuesday showed an implied 74 percent chance that the Fed will raise rates at its Dec. 15-16 meeting, the highest probability recorded so far this month.
© Copyright IBTimes 2023. All rights reserved.