This Detailed Animation Shows How Deep The Missing Titanic Submarine Sunk [Video]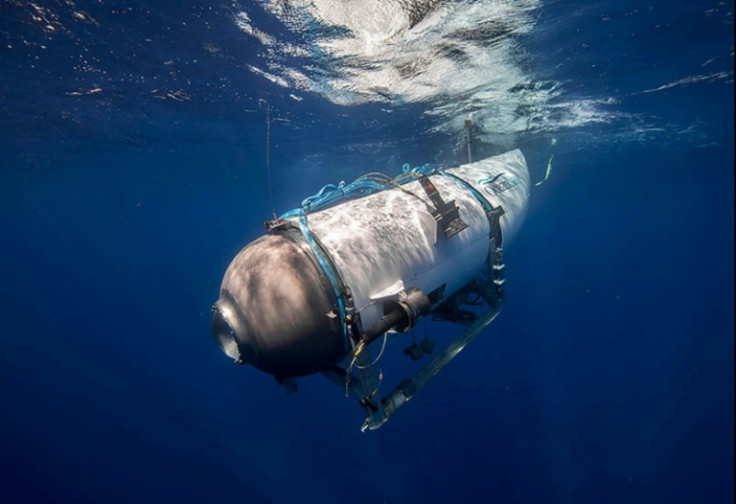 KEY POINTS
A video shows the Atlantic Ocean's average depth is taller than the Burj Khalifa, the world's tallest building
Rescuers suspect the missing submersible is trapped along the depths of the wreck of the Titanic at 12,500 feet
The U.S. Coast Guard warned that the OceanGate sub would run out of oxygen by Thursday morning
As international search-and-rescue crews continue to race against time to locate the missing OceanGate submersible in the Atlantic Ocean, a video illustrating how deep the Titanic-bound underwater vessel could have sunk has gone viral.
The 3D animation, created by Spanish animation company MetaBallStudios, shows how deep the Atlantic is by comparing it with other bodies of water and global landmarks.
The Atlantic Ocean's average depth is 3,646 meters (11,962 feet). For perspective, the Statue of Liberty is 305 feet tall, while the world's tallest building, the Burj Khalifa, would only go down 2,719 feet into the ocean.
The video revealed that the wreckage of the RMS Titanic, which sank in 1912 after colliding with an iceberg, lies about 12,500 feet below sea level.
OceanGate said in its court filing with the U.S. District Court in Virginia, which handles Titanic matters, that its Titan submersible can dive to 13,120 feet "with a comfortable safety margin."
Rescuers suspect that the underwater vessel is trapped along the depths of the Titanic, but its location is still unknown.
On Tuesday night, the U.S. Coast Guard announced that a Canadian P-3 aircraft "detected underwater noises in the search area."
The discovery prompted remote-operated vehicle (ROV) operations to relocate to the area where the noises were detected.
However, two senior officials of the Department of Homeland Security told NBC News on Wednesday morning that they can't characterize the underwater sounds as banging.
In a press conference, Capt. Jamie Frederick of the U.S. Coast Guard said the operation to find the missing submersible remains "a search-and-rescue mission 100%."
However, the coast guard had assessed that the OceanGate vessel could run out of oxygen by 7 a.m. Thursday.
Assuming the Titan submersible is still intact, the five people inside could still survive with less available oxygen, Dr. David Cornfield, a pulmonologist at Stanford University, told The New York Times.
Dr. Cornfield said if the passengers remain calm and breathe less deeply and frequently, they might survive for nine more hours.
The OceanGate submersible lost contact less than two hours after it started to descend Sunday morning.
The passengers inside the missing vessel are Stockton Rush, OceanGate founder; Hamish Harding, a 58-year-old British explorer and billionaire who is the chairman of aircraft company Action Aviation; 73-year-old French dive expert Paul-Henri Nargeolet, also known as "Mr. Titanic"; and British-Pakistani businessman Shahzada Dawood and his 19-year-old son Suleman.
OceanGate offers a multi-day expedition with the opportunity to dive into the Titanic wreck for rates beginning at $250,000.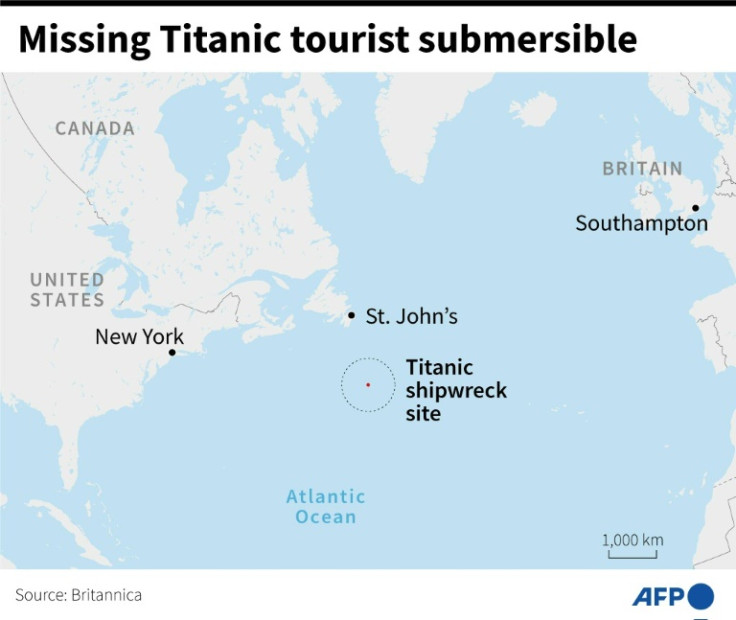 © Copyright IBTimes 2023. All rights reserved.